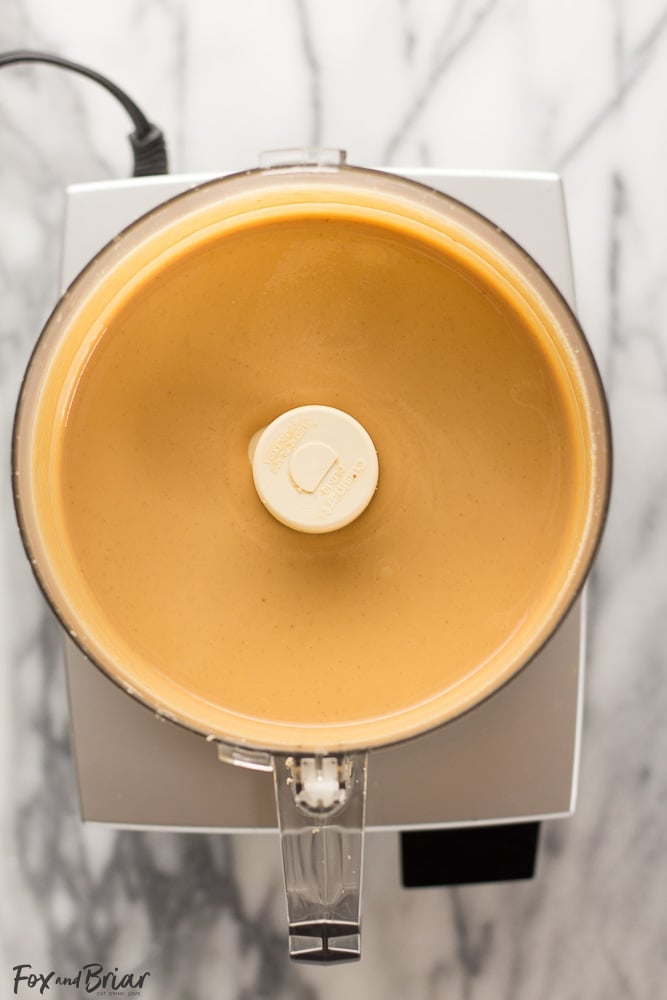 The Best and Easiest Homemade Peanut Butter
Yield 32 Servings
Ingredients
16 ounces roasted, unsalted peanuts (not dry roasted)
1/4-1/2 teaspoon salt (or to taste)
Instructions
Preheat the oven to 250 degrees.  Spread the peanuts on a baking sheet.  Roast for about 20 minutes, or until slightly darker and fragrant.
Add peanuts to a food processor.  Process for 3-5 minutes, until nuts have reached a creamy stage.  Add the salt, starting with less and adding more until you achieve the desired taste.  Process for another minute.
Pour into a 16 ounce jar with a lid and refrigerate immediately.
Recipe by Fox and Briar at https://www.foxandbriar.com/best-easiest-homemade-peanut-butter/