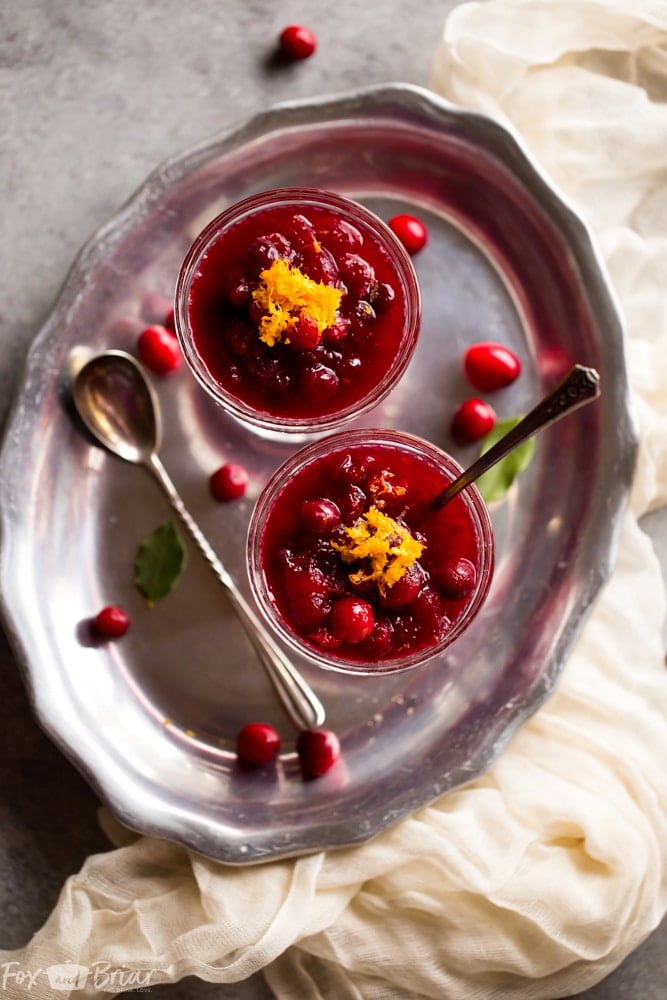 Classic Homemade Cranberry Sauce
Yield 2 cups
Ingredients
12 ounces fresh cranberries
¾ cups granulated sugar
zest of one orange
1 cup water
Instructions
Place all ingredients in a saucepan and stir to combine.
Bring to a boil, then when you hear the berries start to pop, reduce to a simmer. Simmer for 10 minutes or until most berries are popped and soft.
Transfer to a storage container and allow to cool. Store in refrigerator until ready to serve.
Notes
Make Ahead: Can be made one to two days ahead of time. I think it is better after it has had time to set up in the fridge and it saves time on Thanksgiving day.Can be stored in a sealed container in the fridge for up to a week.
Recipe adapted from Martha Stewart
Recipe by Fox and Briar at https://www.foxandbriar.com/classic-cranberry-sauce/