Goat Cheese Stuffed Bacon Wrapped Dates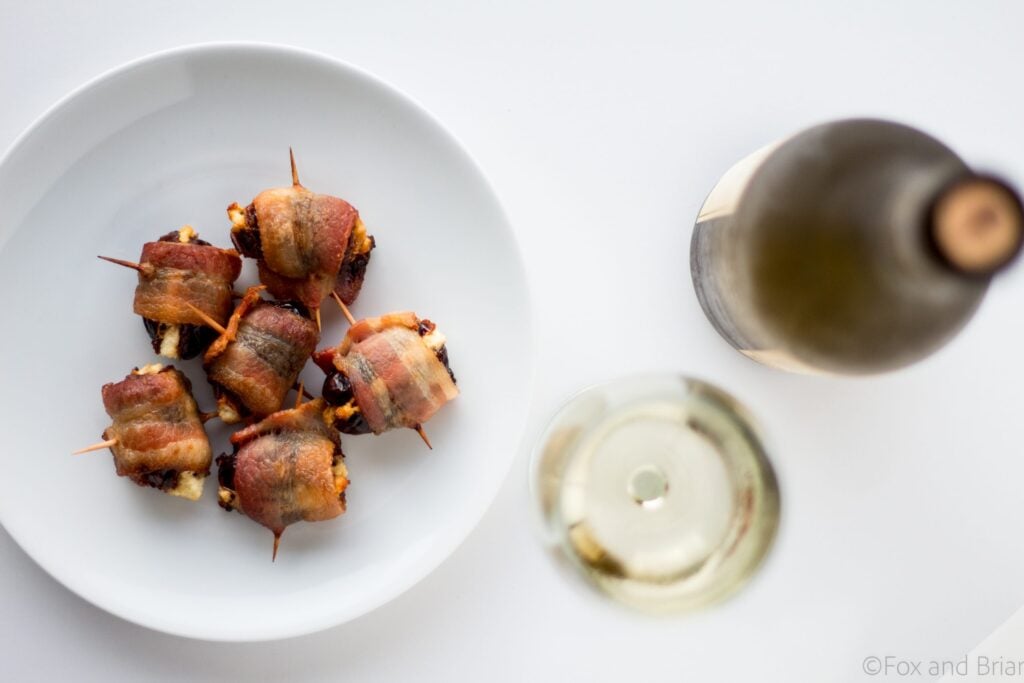 10 Medjool dates
5 slices bacon, cut in half.
about ¼ cup soft goat cheese (chevre)
If your dates have pits, slice the date down one side and open up like a book, remove the pit.
Fill the date with enough goat cheese to fill it up without too much spilling out (about a teaspoon, depending on the size of your dates)
Close the date, wrap with a half slice of bacon. Secure with a toothpick.
Arrange dates on a foil lined baking sheet, place in a cold oven and turn oven to 400 degrees.
Bake for 20-30 minutes, until bacon is crispy. Time will depend on the thickness of the bacon. Thicker bacon requires more time.
*This recipe makes 10 dates, it can be adjusted as needed. These go fast, so plan on 3-5 per person.

**Starting the dates in a cold oven allows the bacon to render more fat and become crispier.

***I usually use a thick cut bacon, so the cooking time is a little longer, about 27 minutes.

****Be sure to line your sheet with foil or something else because these make a big mess of the baking sheet.
Recipe by
Fox and Briar
at https://www.foxandbriar.com/goat-cheese-stuffed-bacon-wrapped-dates/