Easy Twenty Minute Classic Marinara Sauce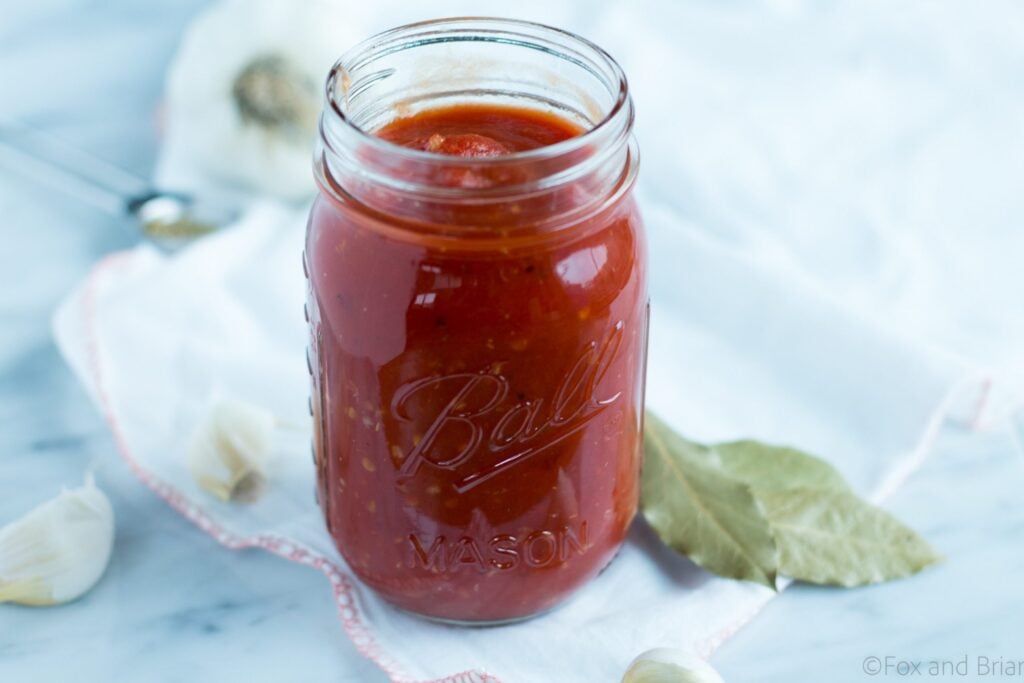 28 ounce can crushed tomatoes
1 Tablespoon olive oil
4 garlic cloves, pressed or finely minced
1 teaspoon oregano
1-2 bay leaves
pinch red pepper flakes
salt to taste
black pepper to taste
Place oil, garlic and red pepper flakes in a cold medium saucepan and heat over medium heat until the garlic becomes fragrant and just starts to sizzle, being careful not to let the garlic brown, about 1 minute.
Pour the tomatoes into the pan, add oregano, bay leaves, salt and pepper, stir to combine.
Reduce heat to medium low and allow to simmer for about 20 minutes. Stir occasionally to keep from sticking to the bottom of the pan. If the sauce is bubbling too much, reduce heat further.
Remove from heat, and remove bay leaves before serving.
You can simmer longer than 20 minutes, if desired, just stir occasionally to make sure it doesn't burn, and you may also want to reduce the heat to low.
This does freeze well. I usually freeze it in a mason jar.
Recipe by
Fox and Briar
at https://www.foxandbriar.com/twenty-minute-classic-marinara-sauce/