Simple Maple Latte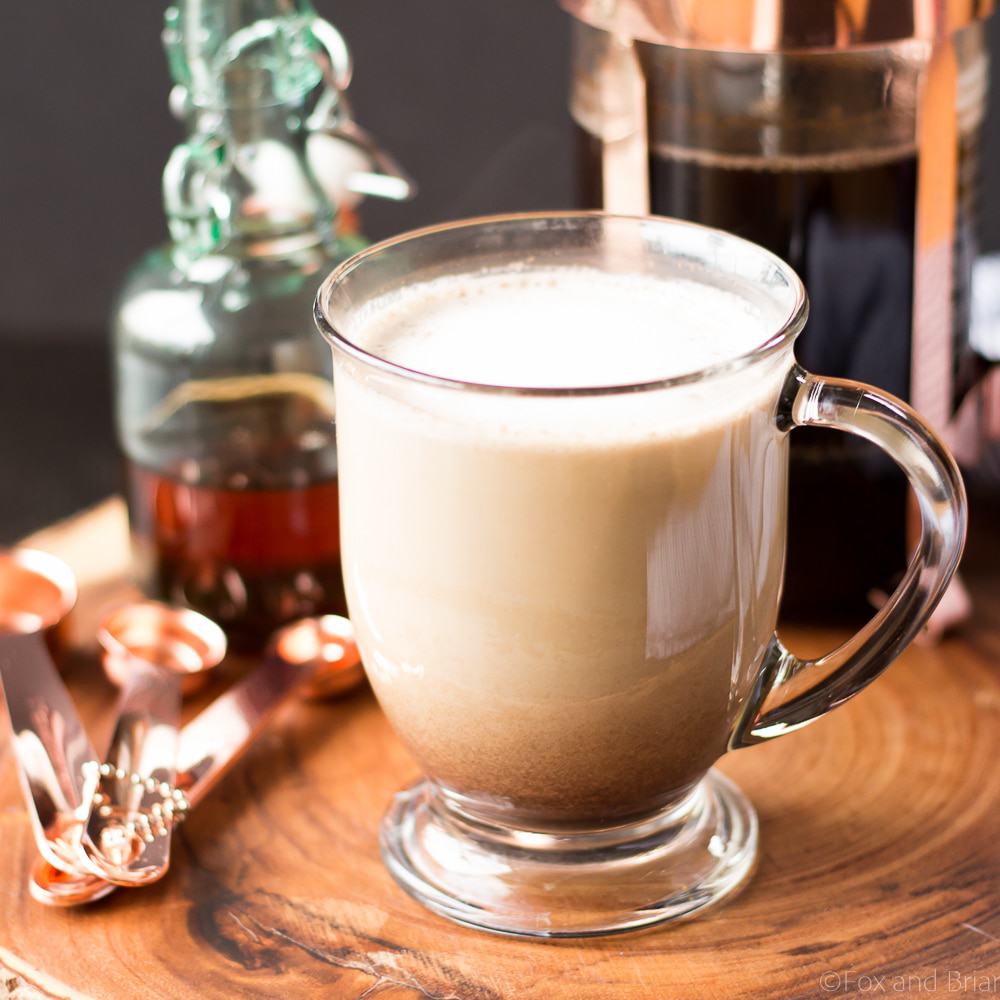 8 ounces strong coffee
¼ cup milk
1-2 Tablespoons REAL Maple Syrup
pinch of ground cloves
pinch of allspice
pinch of fresh nutmeg
Add maple syrup and spices to the bottom of a mug, stir to combine.
Place milk into a microwave safe jar and heat for about 30 seconds, until warm. Tightly screw lid onto jar and shake for a few seconds, until milk is foamy.
Pour hot, strong coffee over maple syrup. Top with foamy milk. Garnish with more spices if desired.