Maple Bacon Roasted Brussels Sprouts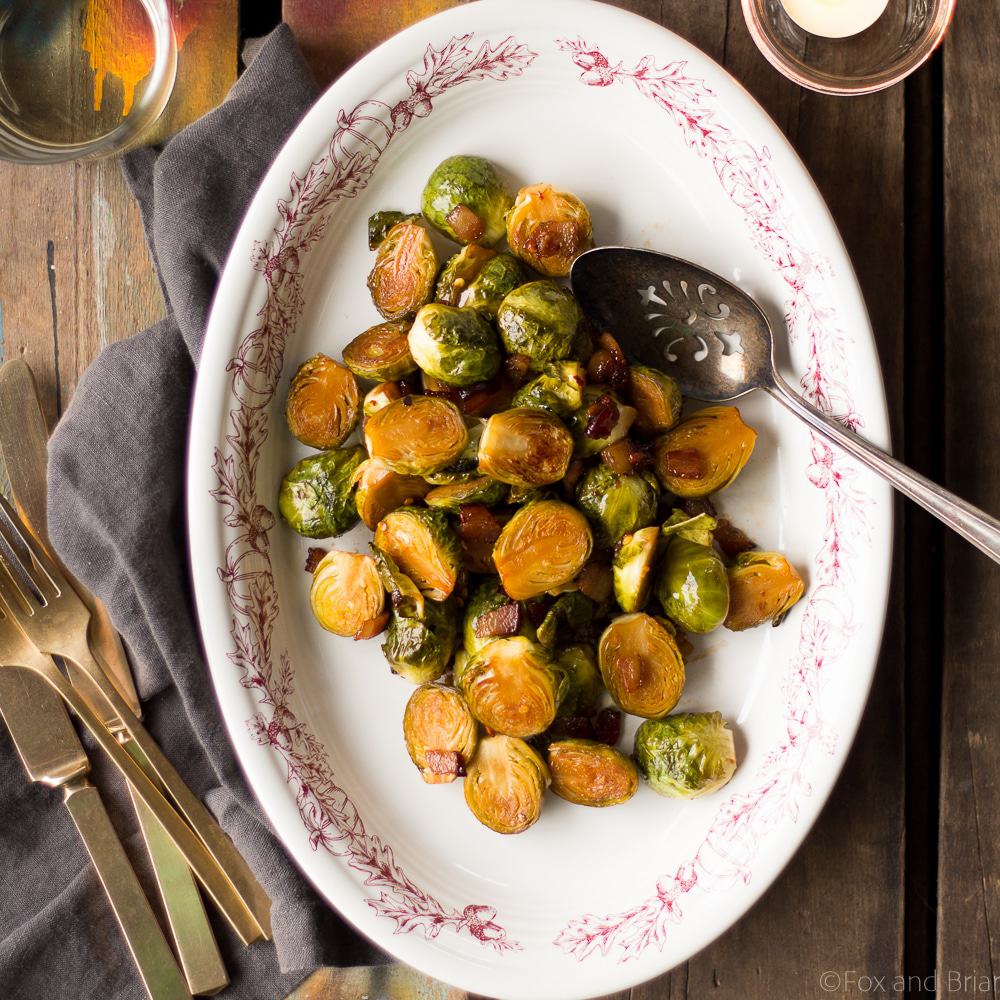 1 pound brussels sprouts, ends trimmed and cut in half
2 slices thick cut bacon, cut in half lengthwise and cut into ½ inch lardons
1 Tablespoon maple syrup
1 Tablespoon low sodium soy sauce
1 Tablespoon rice vinegar
2 garlic cloves, minced
pinch red pepper flakes
Preheat oven to 400 degrees and line a baking sheet with foil, set aside.
Whisk together the maple syrup, soy sauce, vinegar, garlic and red pepper flakes. Set aside.
Place the bacon lardons in a cold skillet and place over medium heat. Allow the bacon to render some fat and cook until about halfway done, 5-10 minutes. Bacon should be softened but not crispy.
Add the brussels sprouts to the pan and toss to coat in the bacon fat. Pour in the soy sauce mixture and stir to coat.
Pour the contents of the pan into the lined baking sheet and arrange the sprouts in a single layer. Try to get the cut sides facing down so that they can brown.
Roast in the oven for 15 -20 minutes, or until sprouts are tender and starting to turn golden.
Best served right away when they are hot!
All ovens are different - please use your best judgement and remove earlier if they are overcooking!
Recipe by
Fox and Briar
at https://www.foxandbriar.com/maple-bacon-roasted-brussels-sprouts/