Easy Ham and Cheese Croissants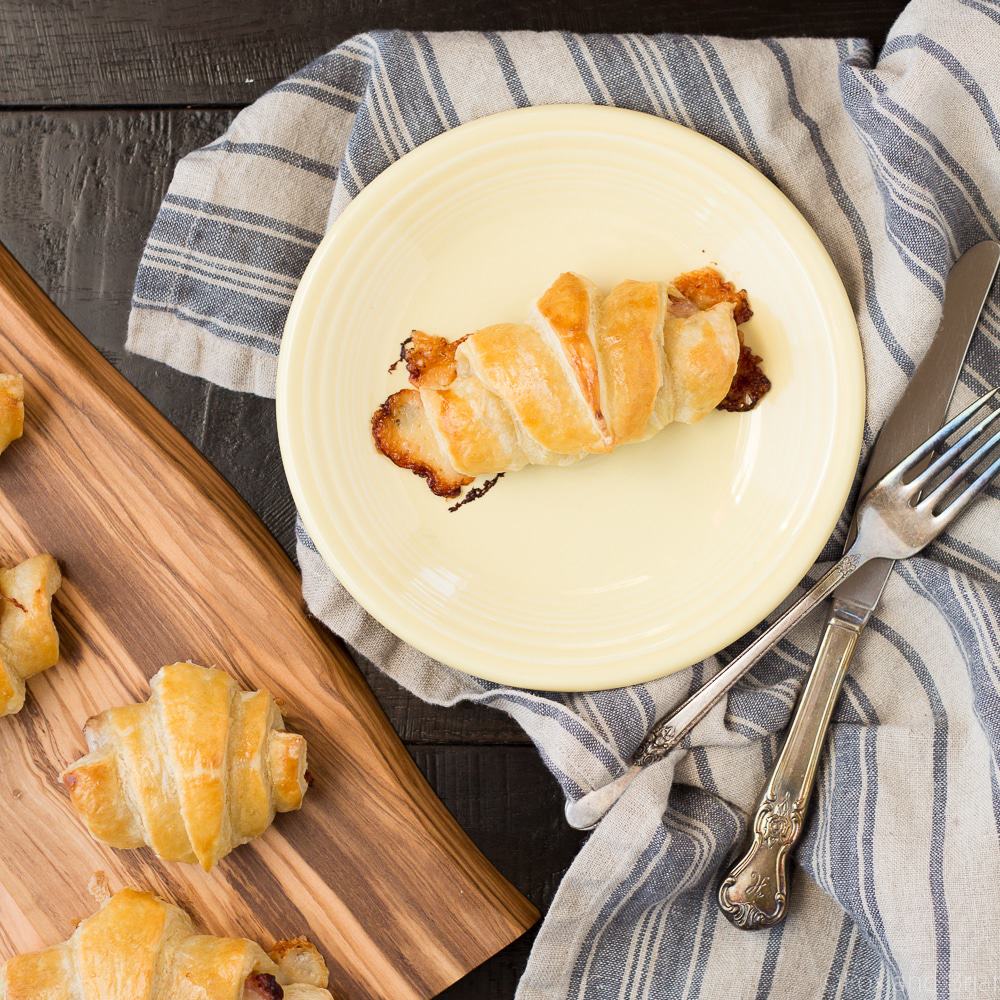 1 sheet frozen puff pastry, slightly thawed*
12 ounces ham, cut into narrow slices
4 ounces gruyere, cut into batons**
1 egg
Preheat oven to 400 degrees. Line a baking sheet with silpat or parchment paper, set aside.
Use a rolling pin to roll the sheet of puff pastry into a rectangle (10-11 inches long)
Cut the puff pastry into 6 narrow triangles. Place a few slices of ham and a few batons of cheese at the wide end of each triangle. The exact amount will vary depending on the size of the triangle, but approximately 2 ounces of ham and ½ an ounce of cheese each.
Starting at the wide end of the triangle, roll the dough towards the pointed end, wrapping up the ham and cheese in the dough as you go.
Place each croissant on the lined baking sheet. In a small dish whisk the egg until scrambled. Brush the egg wash over each croissant. Bake for 15-18 minutes, or until golden.
*Thaw the puff pastry for 30-40 minutes, just so that it is pliable enough to roll out. If it thaws for too long the dough will not be as flakey.
**cut the cheese into batons rather than grating it to avoid too much cheese melting out. Be sure to line the baking sheet as some cheese will still melt out onto the baking sheet.
Recipe by
Fox and Briar
at https://www.foxandbriar.com/easy-ham-cheese-croissants/