Autumn Spice Syrup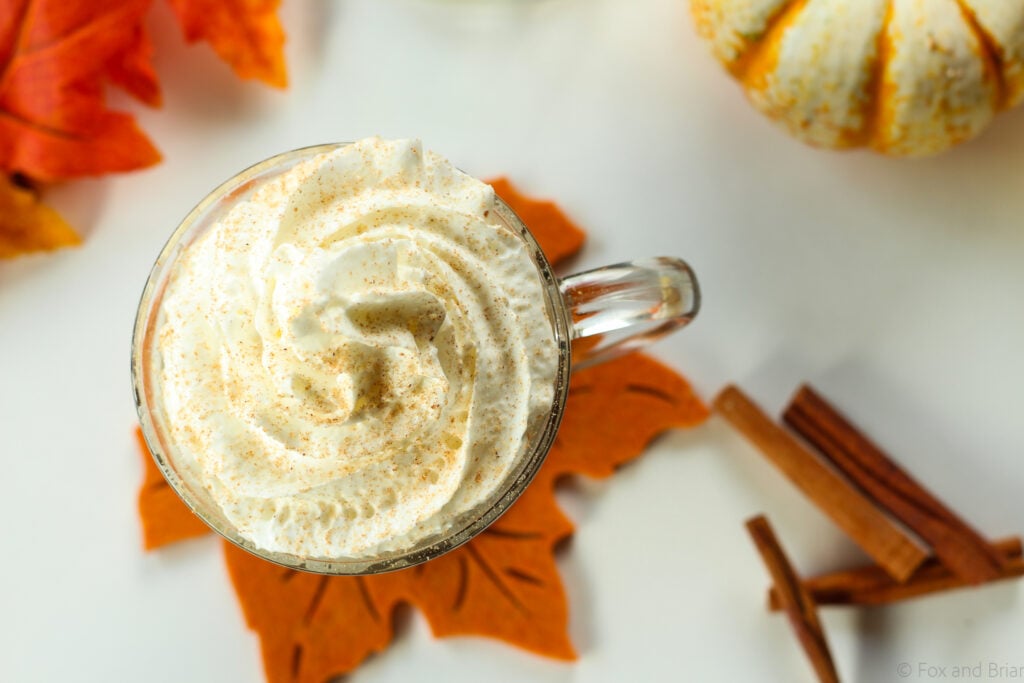 3 whole cinnamon sticks
1 whole nutmeg
2 Tablespoons crystallized ginger, or sliced fresh ginger
2 teaspoons whole cloves
2 teaspoons whole allspice berries
5-6 whole cardamom pods
1 cup brown sugar
1 cup granulated sugar
2 teaspoons pure vanilla extract
2 cups water
Lightly crush cardamom pods so that seeds are exposed.
Place cardamom, cinnamon sticks, nutmeg, cloves, allspice and crystallized ginger (if using fresh ginger, add in next step) in a medium pot and toast over medium heat for 30-60 seconds.
When spices are fragrant, add two cups of water and brown and white sugar to pot.
Turn heat to high and allow to just barely come to a boil, stirring often to make sure sugar dissolves. When it starts to boil, immediately reduce heat to low and allow to simmer for at least 20 minutes, stirring occasionally.
Remove from heat. If you would prefer a stronger flavor, allow to steep for another 10-30 minutes.
Add vanilla extract and strain to remove whole spices.
Transfer to a seal able container and store in refrigerator.
Add to coffee or other drinks for a warm, fall flavor.