This delicious and healthy Toasted Coconut Almond Butter is paleo, whole 30 compliant, free from added sugar, and only has four ingredients!  You will love this healthy and easy to make snack!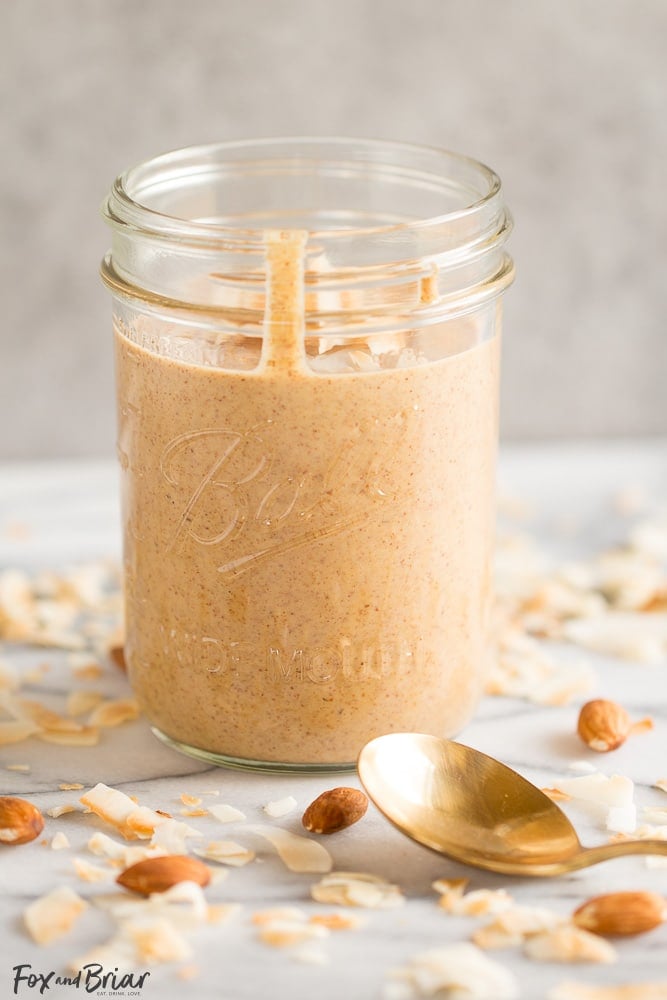 Sometimes I get an idea and I can't wait to share it with you.  Don't get me wrong, I don't put anything on the blog unless I think it is a great recipe.  But certain recipes make me extra excited.  Like this Toasted Coconut Almond Butter.  Seriously, it is so simple.  It has only four wholesome ingredients, is free from added sugar and takes maybe 20 minutes to make, tops. It just happens to be paleo and whole 30 compliant too.  Oh, and it's delicious.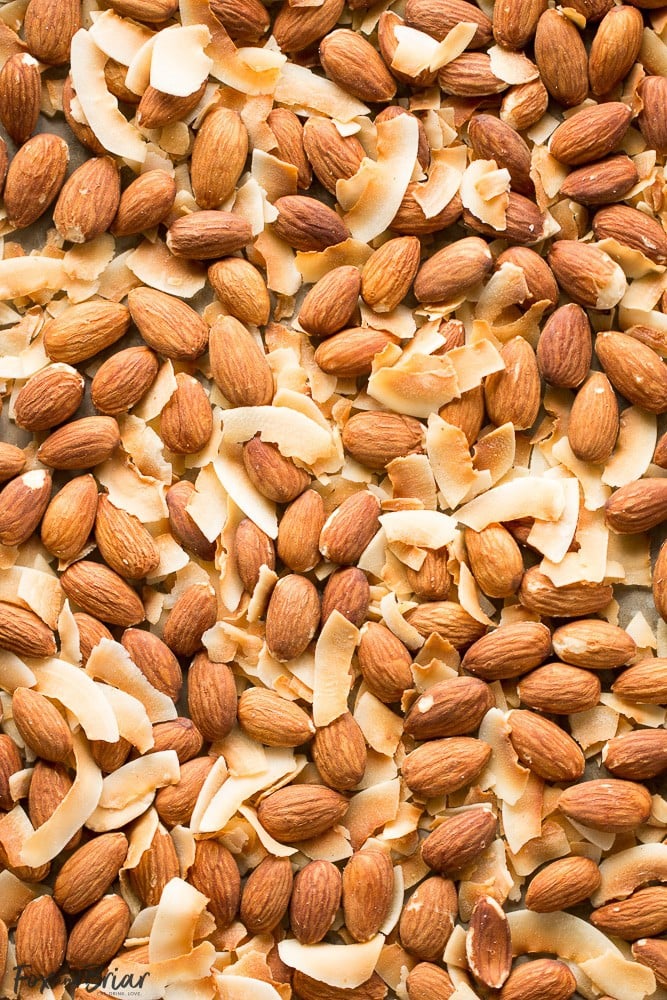 I have always been a big fan of nut butters. I've shared a few recipes here on the blog, like this Cashew Butter and this White Chocolate Pretzel Peanut Butter – excuse the old photos on those,  I might get around to redoing them someday! I normally am a peanut butter purist, and I make my own peanut butter all the time. I like almond butter too, but given the choice, I will usually chose peanut butter.  But this Toasted Coconut Almond Butter might give peanut butter a run for its money.


I love the toasted, nutty flavor, and the coconut gives it a bit of a tropical flair.  This Toasted Coconut Almond Butter would be great in smoothies, spread on toast, or used as a dip for apples or bananas.  Or just eat it by the spoonful, I won't judge.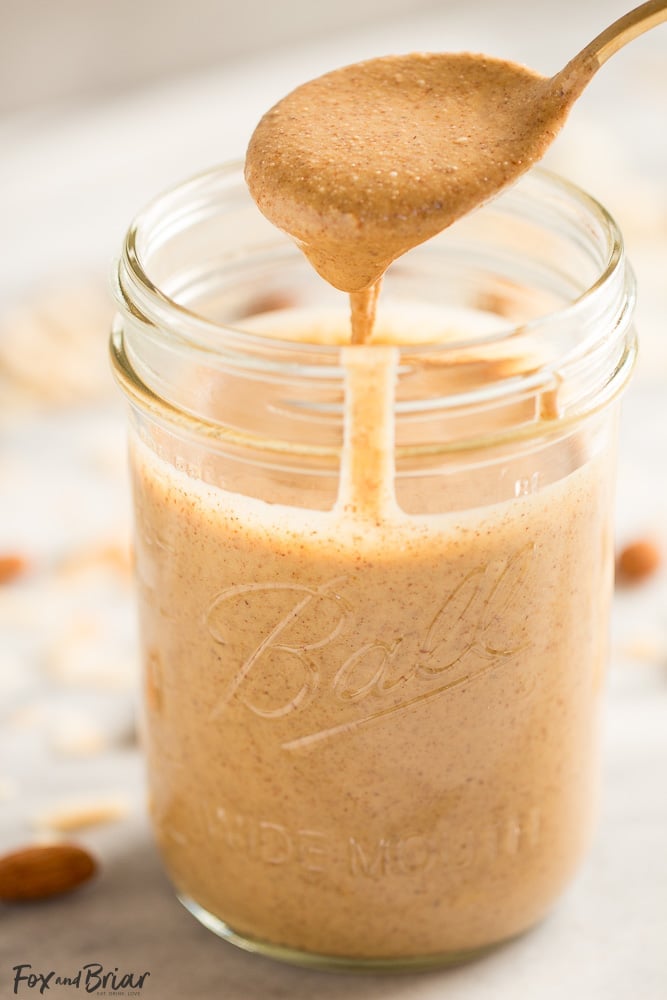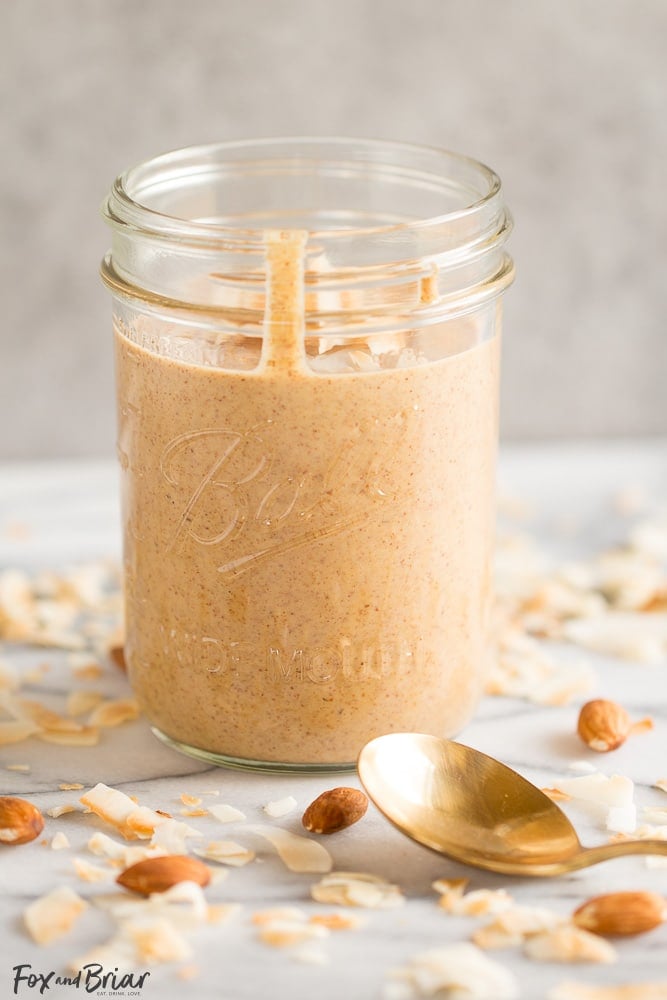 Print
Toasted Coconut Almond Butter
Yield 26 Servings
Ingredients
2 cups raw almonds
1 cup unsweetened coconut flakes
1 tablespoon coconut oil
1/4 teaspoon salt
Instructions
Preheat oven to 350 degrees.  
Spread the almonds in an even layer on a baking sheet and toast for 10 minutes.  Remove from oven and add the coconut to the baking sheet, tossing to make an even layer.  Toast with the almonds for another 5 minutes (watch carefully as the coconut can burn easily).  Remove when lightly golden.
Add toasted coconut and almonds to a food processor with the coconut oil and salt.  Process for 5-7 minutes, or until smooth.  Taste and add more salt if desired.
Pour into a mason jar or other container with a tightly fitting lid.  Store in the refrigerator. 
Notes
1 serving is 1 tablespoon.  Makes approximately 26 servings. 
Courses Snack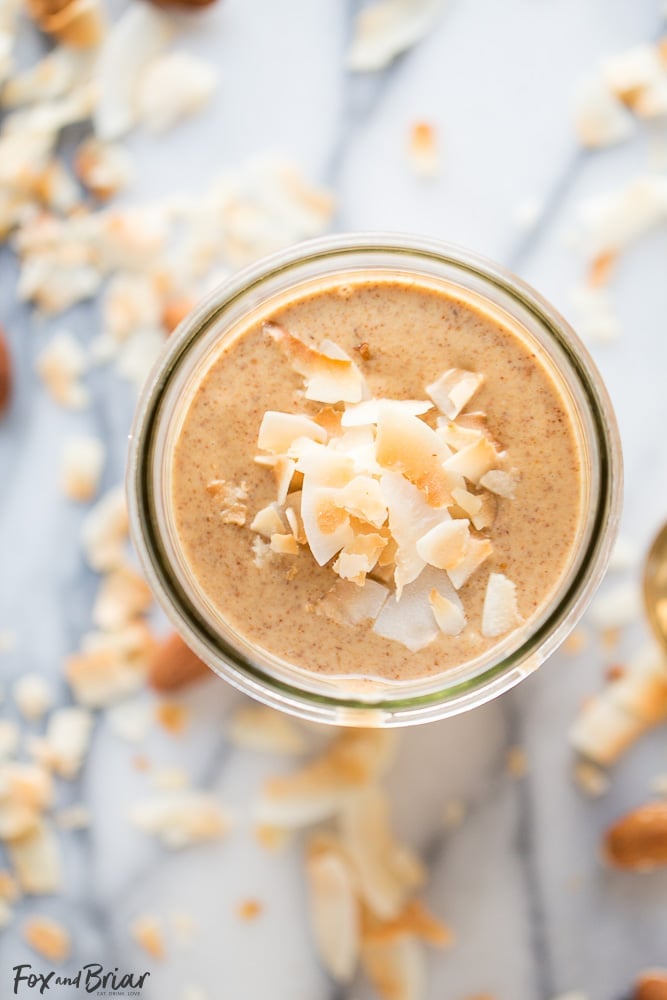 If you make this recipe don't forget to tag it @foxandbriar and #foxandbriar on instagram and facebook! I really love to see what you make and you may be featured in our weekly Reader Feature!