How to make peanut butter at home!  I will show you how to make The Best and Easiest Homemade Peanut Butter!  You will never buy store bought again!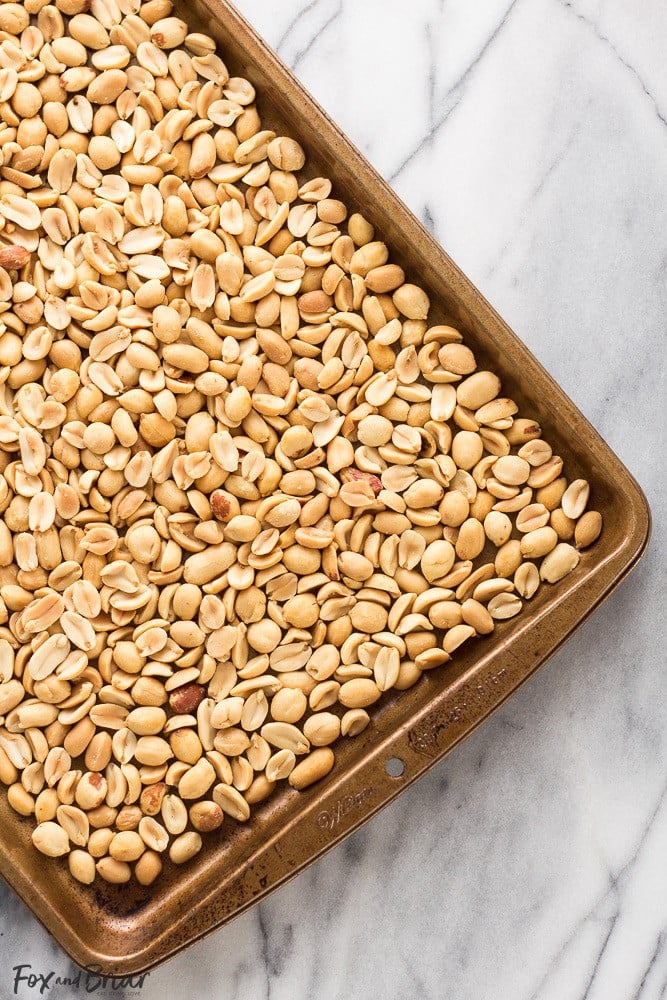 I was born a peanut butter lover.  I have what some might call an unnatural obsession with peanut butter. I love it, I will literally eat it by the spoonful – something I didn't even realize was weird until I was in college and my roommate recoiled in horror when she saw me doing just that.  I used to prefer the conventional store bought peanut butter over the natural stuff, until I started making my own.  I've shared a few other nut butters here on the blog, like this Cashew Butter and this Toasted Coconut Almond Butter.  I'm not sure what took me so long to share the recipe I make MOST often in my house, this Easy Homemade Peanut Butter.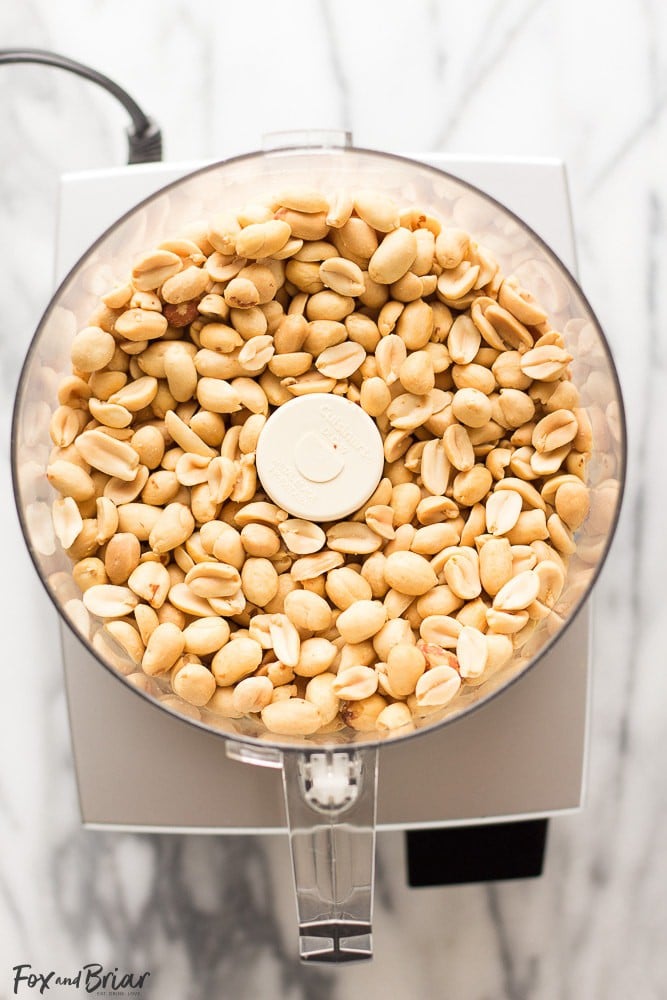 I'm telling you, this peanut butter is better than anything you buy at the store.  Perfectly roasted peanuts and just a pinch of salt is all you need to make the worlds best peanut butter.  The exact right, spreadable consistency straight from the fridge, and it doesn't separate into the gloppy mess that you get when you buy the natural peanut butter at the store.  Since I started making my own peanut butter at home about five years ago, I can count on one hand how many times I have bought it at the store.  It is ridiculously easy and the result is ten times better than store bought.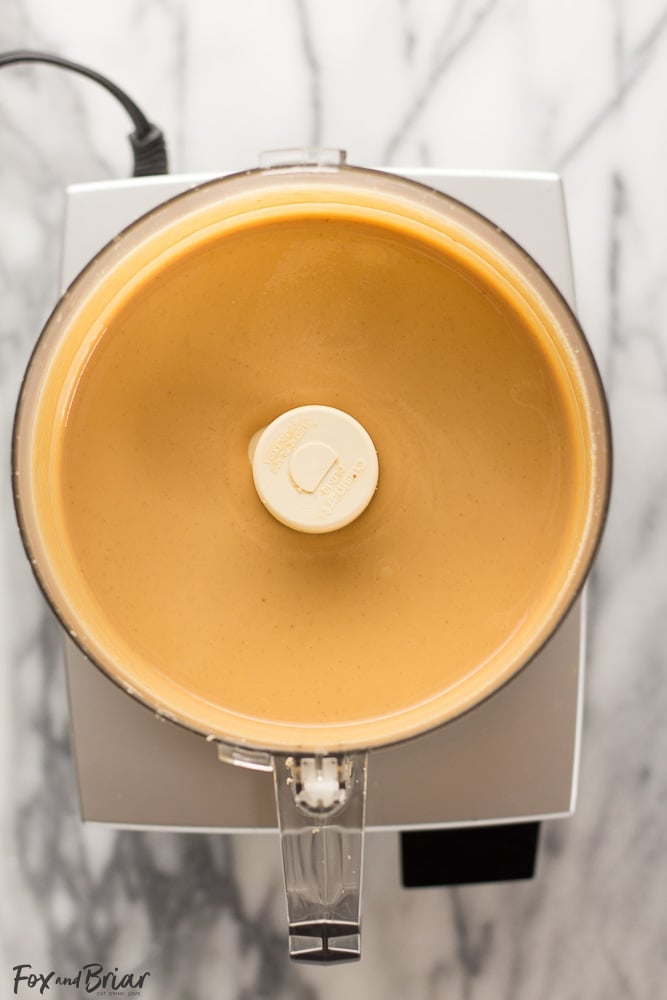 I have a few tricks to make this the best peanut butter ever – first of all, buy roasted unsalted peanuts – not dry roasted.  They have just a hint of oil on them that gives this the perfect consistency, without having to add any additional oil.  Then, even though they are roasted I like to roast them for about 20 minutes to really bring out the peanutty flavor.  I like to buy unsalted peanuts because then I can control how much salt goes in.  I add 1/4 to half a teaspoon of salt and just adjusting for taste.  After about five minutes in the food processor you have creamy, dreamy peanut butter.  Eat a spoonful or two, I won't judge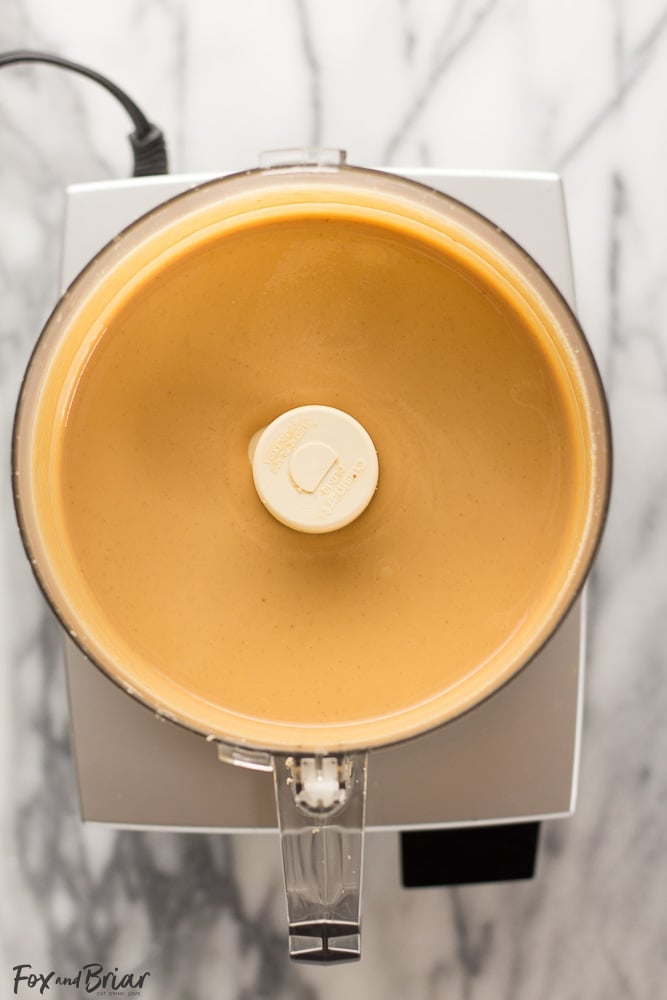 Print
The Best and Easiest Homemade Peanut Butter
Yield 32 Servings
Ingredients
16 ounces roasted, unsalted peanuts (not dry roasted)
1/4-1/2 teaspoon salt (or to taste)
Instructions
Preheat the oven to 250 degrees.  Spread the peanuts on a baking sheet.  Roast for about 20 minutes, or until slightly darker and fragrant.
Add peanuts to a food processor.  Process for 3-5 minutes, until nuts have reached a creamy stage.  Add the salt, starting with less and adding more until you achieve the desired taste.  Process for another minute.
Pour into a 16 ounce jar with a lid and refrigerate immediately.
If you make this recipe don't forget to tag it @foxandbriar and #foxandbriar on instagram and facebook! I really love to see what you make and you may be featured in our weekly Reader Feature!