These Post Workout Smoothie Popsicles will keep you cool and refuel your body after a tough workout!  Perfect for hot summer days, these healthy popsicles have no added sugar and and are a grab and go snack on busy days.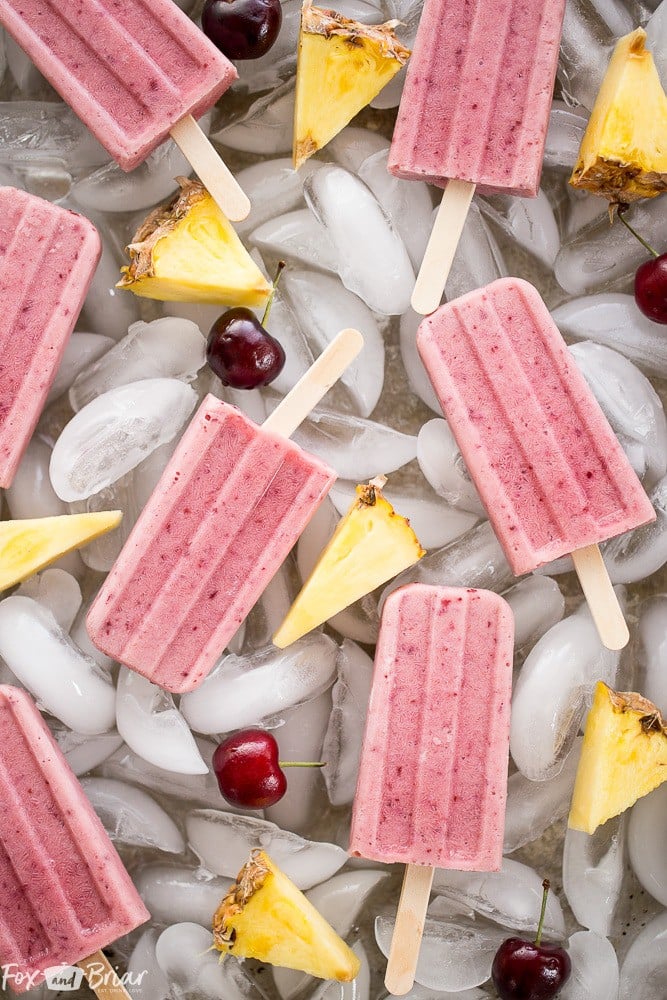 Disclosure: This post contains affiliate links, which means that if you purchase the items I recommend through the links I provide, I get a small commission at no extra cost to you. For more info, please see my disclosure policy. Thanks for supporting Fox and Briar!
Is it summer where you are? I'm telling you guys, summer is SLOW COMING around these parts. We are getting a traditional PNW early summer, which is clouds and rain and cool weather and everyone moaning about how summer is never coming (PS – "everyone" = me). Then the sun comes out every once in awhile to assure us that it is still in the sky and eventually summer will be here.
And whenever summer does get here, you can bet we will all be complaining about how hot it is, because that is what we do. So when the time comes, I want to have these Post Workout Smoothie Popsicles in my freezer. I shared my Post Workout Smoothie a few months back and it has been an incredibly popular recipe here on Fox and Briar.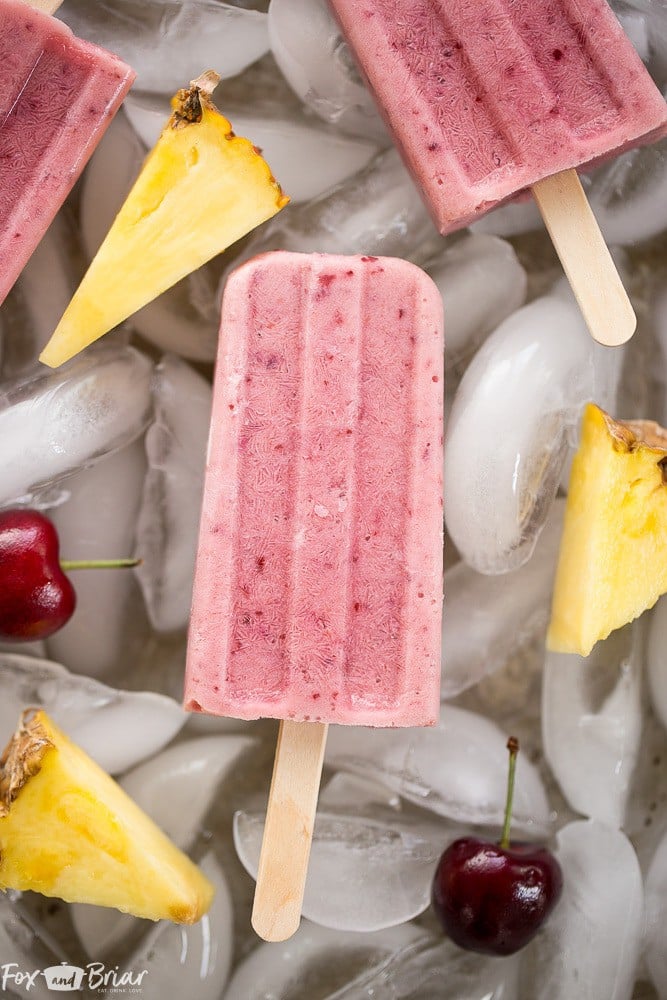 I'm glad you all love it as much as I do, especially because it is a delicious and healthy post workout snack full of ingredients to replenish you after a workout – go check it out to see how all the ingredients benefit you after a workout!
But with summer coming up, the only thing better than a Post Workout Smoothie will be Post Workout Smoothie Popsicles, ready to grab out of the freezer as soon as you finish your workout. They work double duty, cooling you down and perking you up. And did I mention they have NO added  sugar? So you could even have these as a guilt free snack if you didn't workout – how is that for a winner?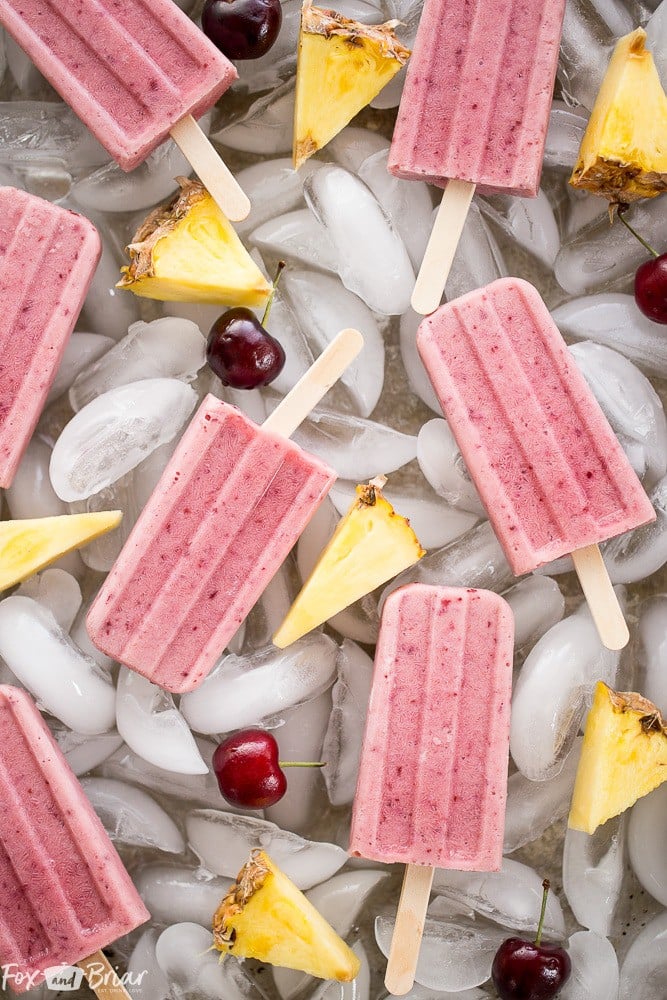 Print
Post Workout Smoothie Popsicles
Yield 12 Popsicles
Ingredients
1 frozen banana
heaping 1/2 cup frozen pineapple
heaping 1/2 cup frozen cherries
1/2 cup nonfat Greek yogurt
1 and 1/4 cups coconut water (I like Zico)
Instructions
Place all ingredients in a blender and blend until smooth.  If smoothie is too thick, add more coconut water or plain water to reach desired consistency.
Pour into popsicle molds, insert sticks and freeze.
Courses Snack
If you make this recipe don't forget to tag it @foxandbriar and #foxandbriar on instagram and facebook! I really love to see what you make and you may be featured in our weekly Reader Feature!