January is here!  Most of us want to get back to healthy eating, but there are always days where we don't have enough time to make a healthy dinner. I've rounded up 31 Healthy Dinner Recipes That Take 30 Minutes or Less to make getting back to healthy eating easier in January!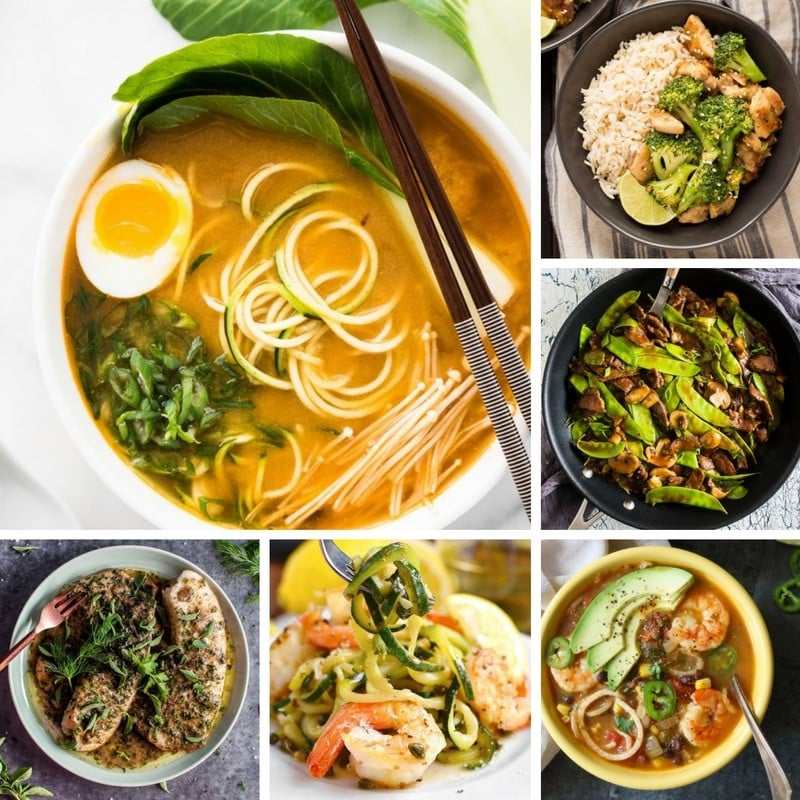 Happy New Year!  As much as I love the holidays I always look forward to getting back to healthy eating and a more stable routine in January.  The biggest roadblock I face when it comes to healthy eating is having enough time to make nutritious and healthy meals.  I'm always on the lookout for quick and easy and HEALTHY dinners.  I asked my blogging friends to share their best healthy dinners that take under 30 minutes to make, and now I'm sharing them here!  Cheers to the New Year!
PS – if you like this roundup, be sure to check out my new post of 30 Super Quick and Healthy Dinner Recipes – all of those recipes take 20 minutes or less!
Get New Recipes Delivered To Your Inbox!