I'm not sure why, but for a long time I thought that I hated hiking.  As a kid in Alaska, we used to go on hikes to Flattop, Thunderbird Falls and McHugh Creek.  I remember liking it then, or at least not hating it. But sometime after moving to Oregon and becoming a surly teen, I decided that hiking was not for me.  Like, walking uphill in the woods for an undetermined amount of time?  On purpose?  Why, again?
I don't know where it came from, but that attitude followed me for years.  Finally, last summer, I decided that I wanted to start hiking.  ON PURPOSE.  Part of it was wanting to get more physical activity in my life, and part of it was wanting to spend more time enjoying the gorgeous Pacific Northwest.  Maybe it was the year and a half that I spent in Arizona that made me appreciate how lucky I am to live in such a gorgeous place.
So, I wanted to start hiking, but I was nervous.  What if I went on a hike and it was horrible and I was miserable and couldn't finish?  And reading hike descriptions is not always helpful.  A hike rated as "easy" might be easy for someone who is in uber good shape and climbs mountains every weekend.  But what about for an absolute beginner?  Someone who is not in really good shape and has not really ever been hiking?
I started searching for hikes and then dragging Mr. Briar along to try them out.  We started with the easiest hikes I could find, because I didn't want to get in over our heads.  This year we have been adding more moderate hikes as we feel more confident and in shape.  I plan to do a list of great hikes near Seattle, but first I wanted to make a list for those who want to get outdoors but might be overwhelmed or intimidated by hiking.  The collection below are more like walks in the woods than hikes, but they are a great way to get started.  I also like these hikes for days that I want to get some exercise outdoors but don't want to spend most of my day driving, hiking, and then driving back.  These are all in or very close to the city and don't take very long, so you can fit them into a day where you have other stuff to do.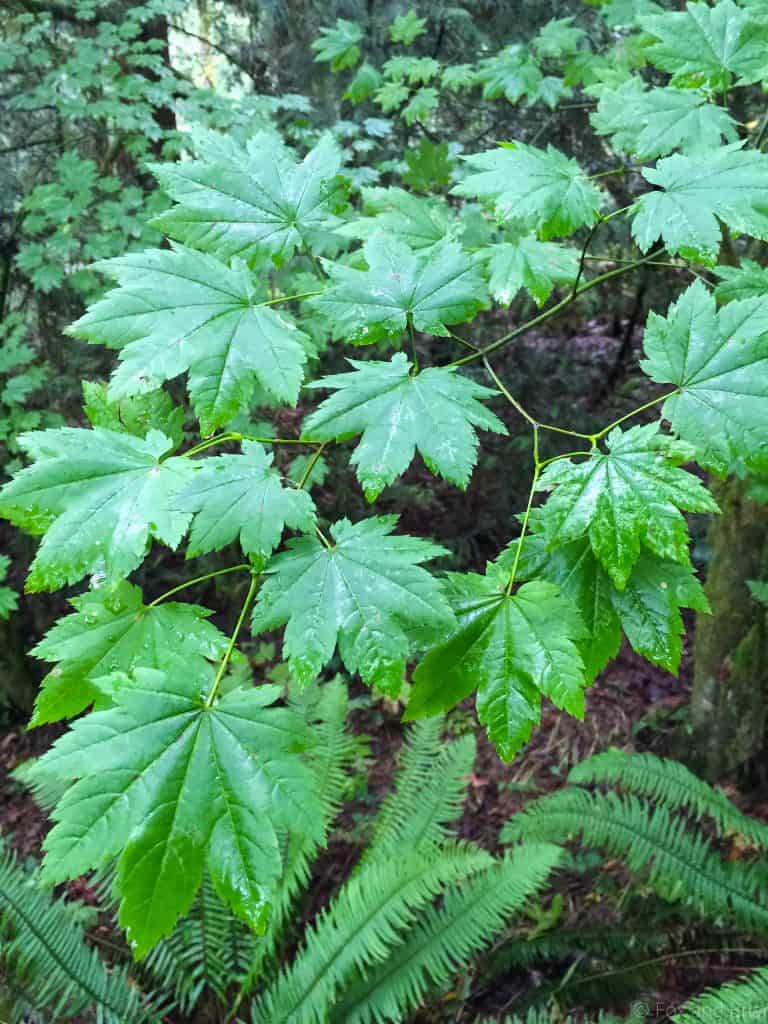 If you want to start hiking, the best way to do it is search for hikes using a website that allows you to filter results by mileage and elevation gain.  In Washington, the wta.org is a really valuable resource.  In Oregon, oregonhikers.org is great, and allows you to filter by difficulty and location.  If you live in another state,  I suggest you google "YOUR STATE hikes" and see what kind of resources are available, you might be surprised at the resources that are out there. There are also other sites such as alltrails.com and everytrail.com that allow you to search nationally for hikes.  The most important thing to consider is mileage and elevation gain. 1000 elevation gain could be easy or hard, depending on how the elevation gain is spread out.  If it is 1000 feet elevation gain over four or five miles, the hike might be easier than if it is only two miles.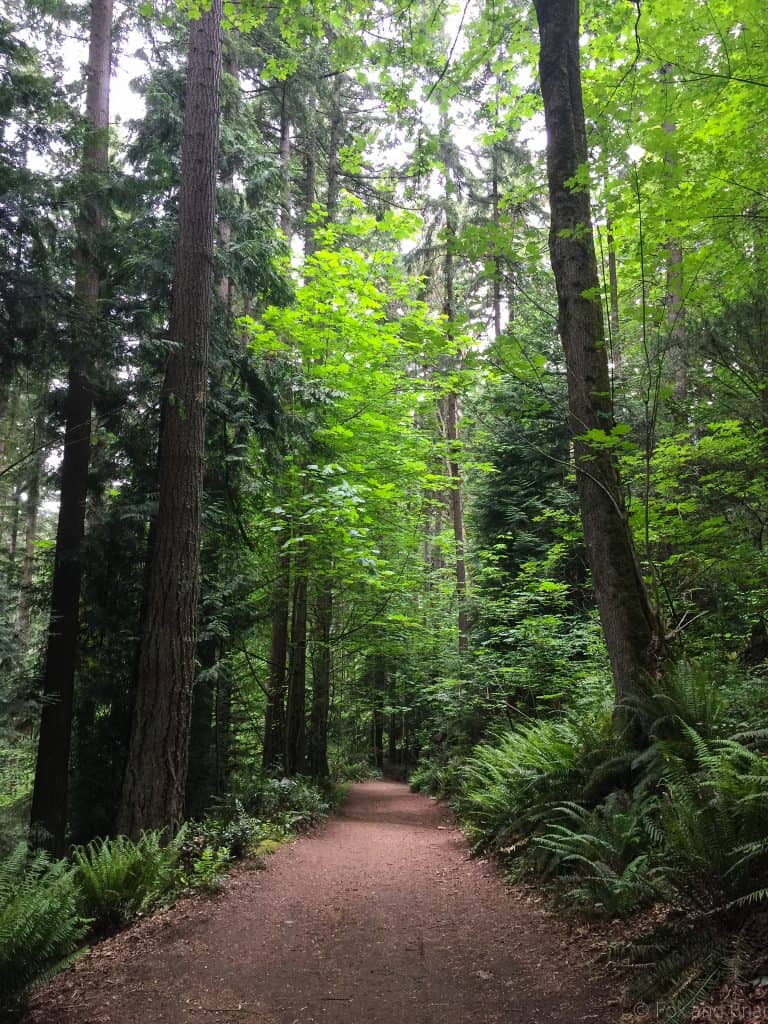 These are five hikes that I believe can be done by almost anyone.  If you are just starting out and want to go from being fairly sedentary to more active, or if you are recovering from an injury, or if you just want a short and easy hike that doesn't take the better part of your day, here are 5 hikes near Seattle that are short and easy.
As always, check with your doctor before starting any new strenuous activities.  Always wear supportive shoes and bring water, a flashlight, and wear layers.  Some of these hikes require a Discover Pass for parking.  The Discover pass is sold by Washington State for parking in all State Parks.  It is only $30/year and totally worth it, since a day pass is $10.  Plus you are supporting State Parks.  Win/Win.  You can buy it online or at places like Fred Meyer or REI. I have linked the hike title with the wta.org page for each hike so you can get more information and directions if you want.
2 miles, 150 Elevation gain, Discover pass required.
This is a very short and easy trail that would be great for all ages and skill levels. There are many trails that run into each other, so it is easy to make this shorter or longer depending on what you want.  We merged this trail with the Bus trail that passes by an old rusted out bus on the side of the trail. I found this particular hike a bit too short, but this would probably be great for small kids.
4.5 miles, 400 feet elevation gain.  No parking pass required.
This is a nice hike because it is right in Redmond, but is long enough to feel like you got a decent workout.  Although it is mostly flat and easy trail, it is about 4.5 miles and took us about 1 hour and 45 minutes.  Although it is flat most of the time, there were a few hills mixed in.  It was also surprisingly uncrowded, perhaps due to the fact that dogs aren't allowed.
2.4 miles, 140 elevation gain, no parking pass required.
Seward Park is beautiful because of the old growth forest and the fact that it is surrounded by water on three sides.  I really enjoy foresty walks, so that was my favorite part.  The trails are easy, but they are short.  This is more of a woodsy walk than a hike.  However, it is very beautiful.
2.8 Miles, 140 elevation gain. No parking pass required.
I count this as a MUST DO in Seattle, I wish we lived closer to this fabulous city park.  The Discovery Park Loop Trail is short at only 2.8 miles and flat with only 180 foot elevation gain.  The trail is wide and very well maintained.  You will have gorgeous views of the Puget Sound and the Olympic Mountains before entering a lush old growth forest.
3 miles, 400 feet elevation gain.  Discover pass required.
Saint Edwards Park is a large state park on the former grounds of a Seminary.  The grounds are expansive and have a large playground and lots of picnic areas.  I would say that this is the hardest "hike" on this list just because the trails head downhill to Lake Washington, which means that when you head back you are going uphill the whole time.  The elevation gain is small at only 400 feet, but it is in a short amount of mileage (One mile or less, depending on the trail you choose).  It is still doable for most people, but might be a bit of a challenge for absolute beginners.
Are you an outdoor lover?  Where are your favorite places to hike in your area?