What to do and where to eat in Vancouver, B.C.  The Ultimate Weekend Travel Guide!  How to spend 36 hours in Vancouver, Canada.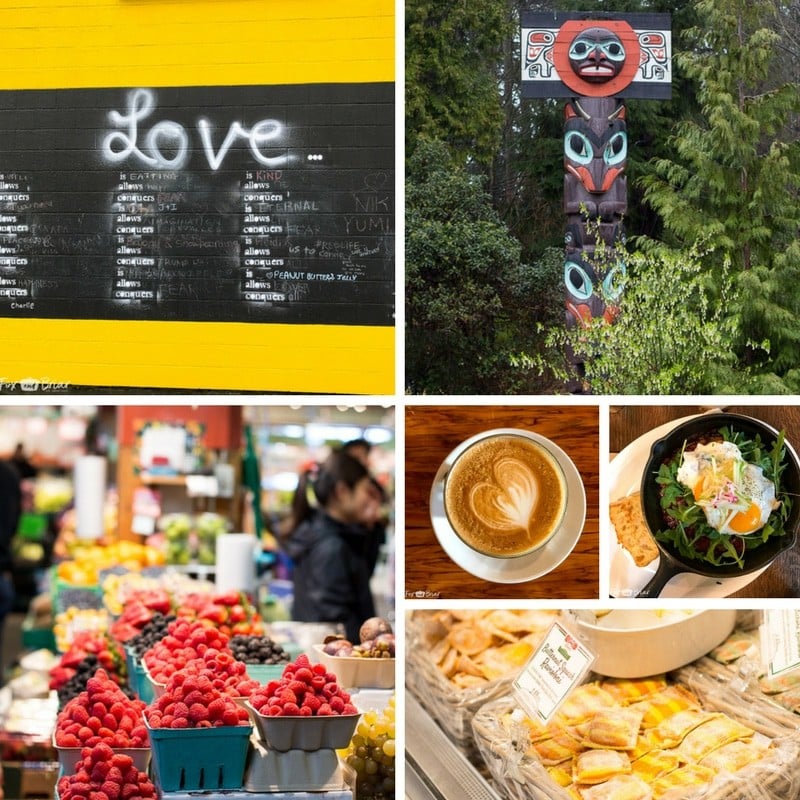 Welcome to the first installment of a new series here on Fox and Briar – the Ultimate Weekend Guide!  I have been wanting to incorporate travel into the blog since the beginning but had been focusing on my main niche – cooking and recipes.  If you love recipes but not travel, don't worry!  Fox and Briar will still be mostly recipes.  But I plan on starting to write about one travel guide post a month.  And to be honest, food is always a priority when travelling, so even the travel guides will have lots of tips about how to find the best food.  Our first Ultimate Weekend Travel Guide will be for Vancouver, B.C.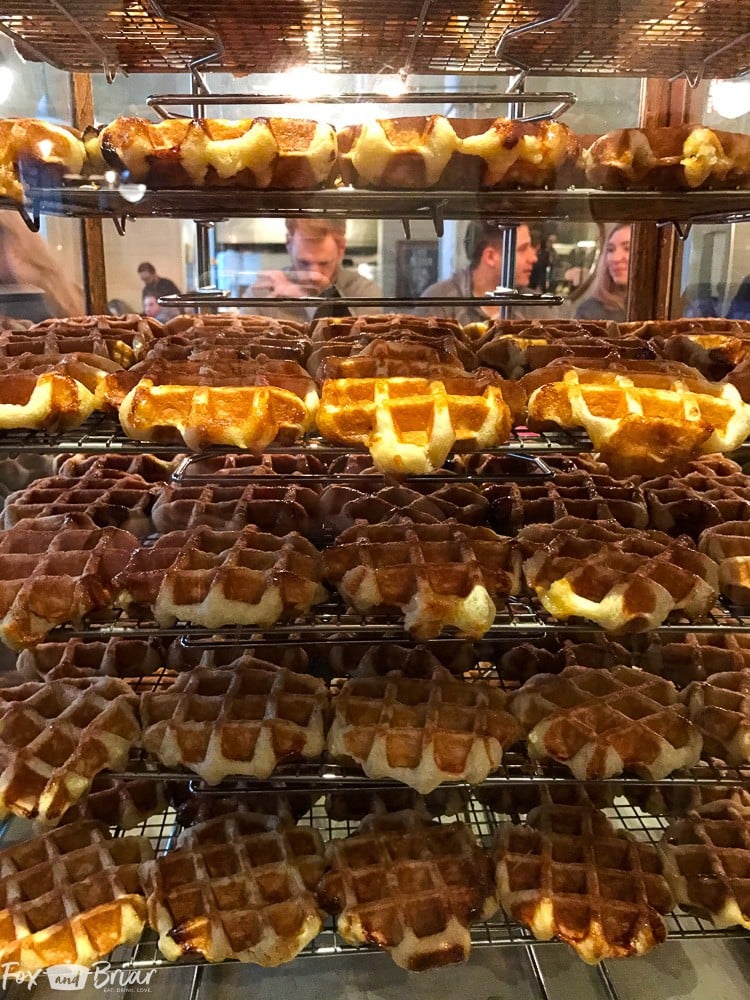 We recently spent a weekend in Vancouver, and after lots of research and tips from friends about the best places to see and eat, I wanted to share my knowledge with you.  Vancouver, BC is a gorgeous, cosmopolitan city with a European feel.  You get the epic scenery of the Pacific Northwest, mountains, ocean,  trails and trees right along with a bustling city filled with shopping, great restaurants and culture.  A weekend isn't really long enough to take it all in, but it's a great place to start!  The weekend we spent there it was pouring down rain, but we still managed to have a great time.
Friday Afternoon
Stop by your hotel or rental (try Airbnb or Home Away to find a unique condo to rent for your stay) to see if you can check in early or at least drop off your bags.  If you want to be able to walk most places, Yaletown is a great area to make your home base.  There are also many hotels in Downtown Vancouver, which is in the center of it all.  Once you have a home base, set out to explore your temporary city.
Start out by exploring Stanley Park.  Stanley park is a huge urban park – 1000 acres.  It has trails, old growth forest, beaches and the largest aquarium in Canada.  When you are ready for an afternoon pick-me-up, stop by the Teahouse in Stanley Park which surprisingly doesn't have a huge variety of teas but DOES have a full menu and also serves wine, beer and cocktails.  Enjoy the view of the water while taking a breather.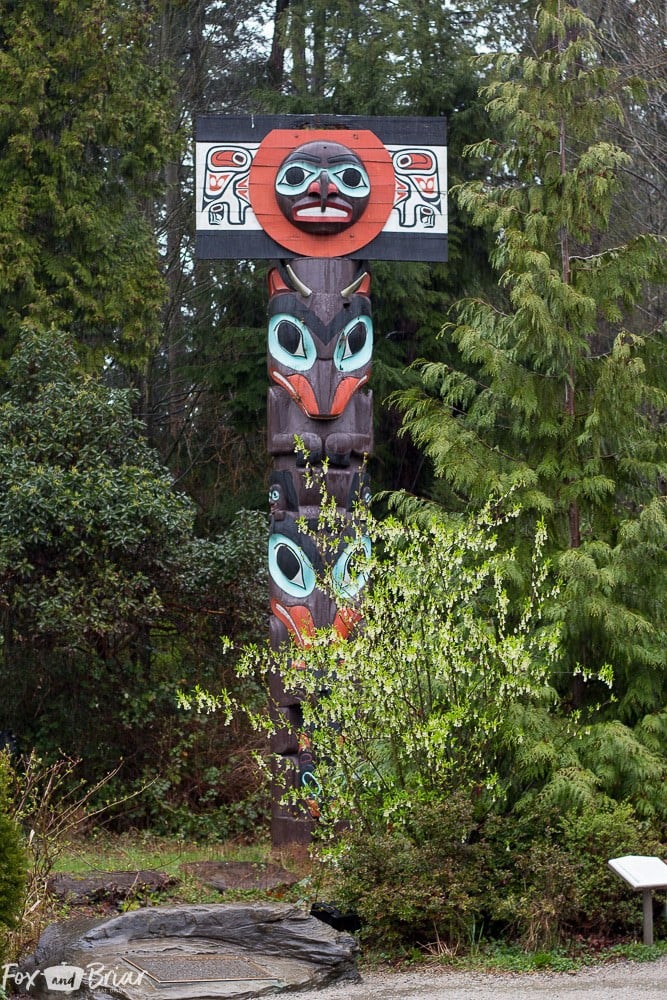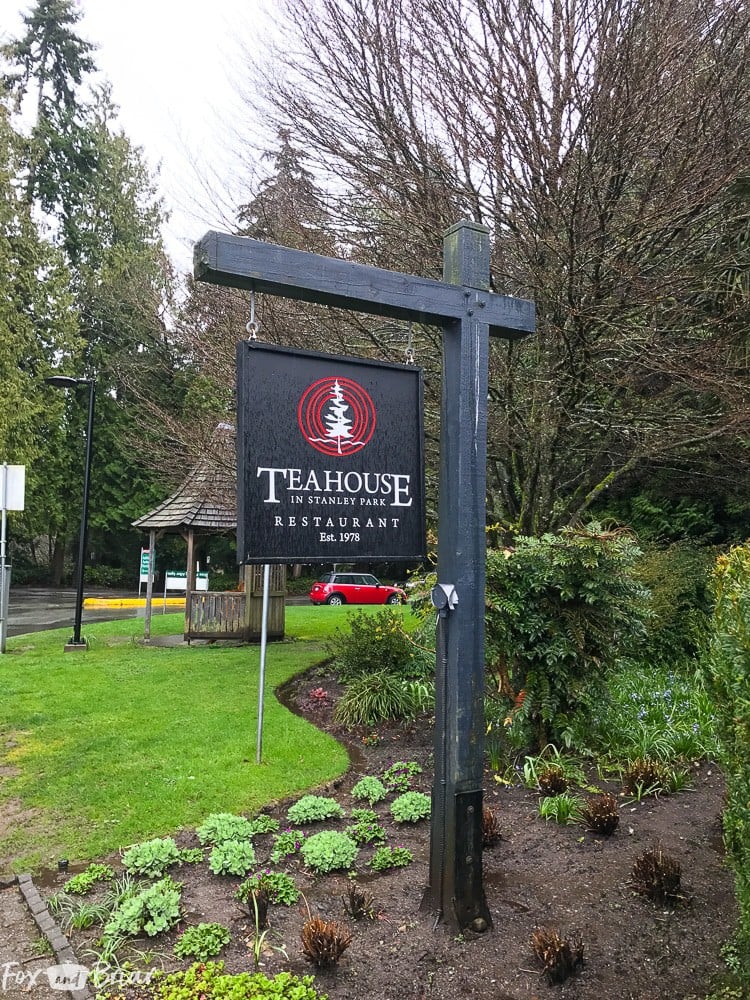 Friday Evening
Head back to your hotel to get ready for dinner.  I find it best to make dinner reservations a few weeks ahead of time – Open Table is a great way to make reservations online!  This way you won't have to wait around forever.  Try L'abattoir for a fantastic dining experience!
Some other restaurants that I didn't get to check out but were highly recommended:

Friday Late Night
If you aren't ready to crash yet, stop by Alibi Room for a nightcap.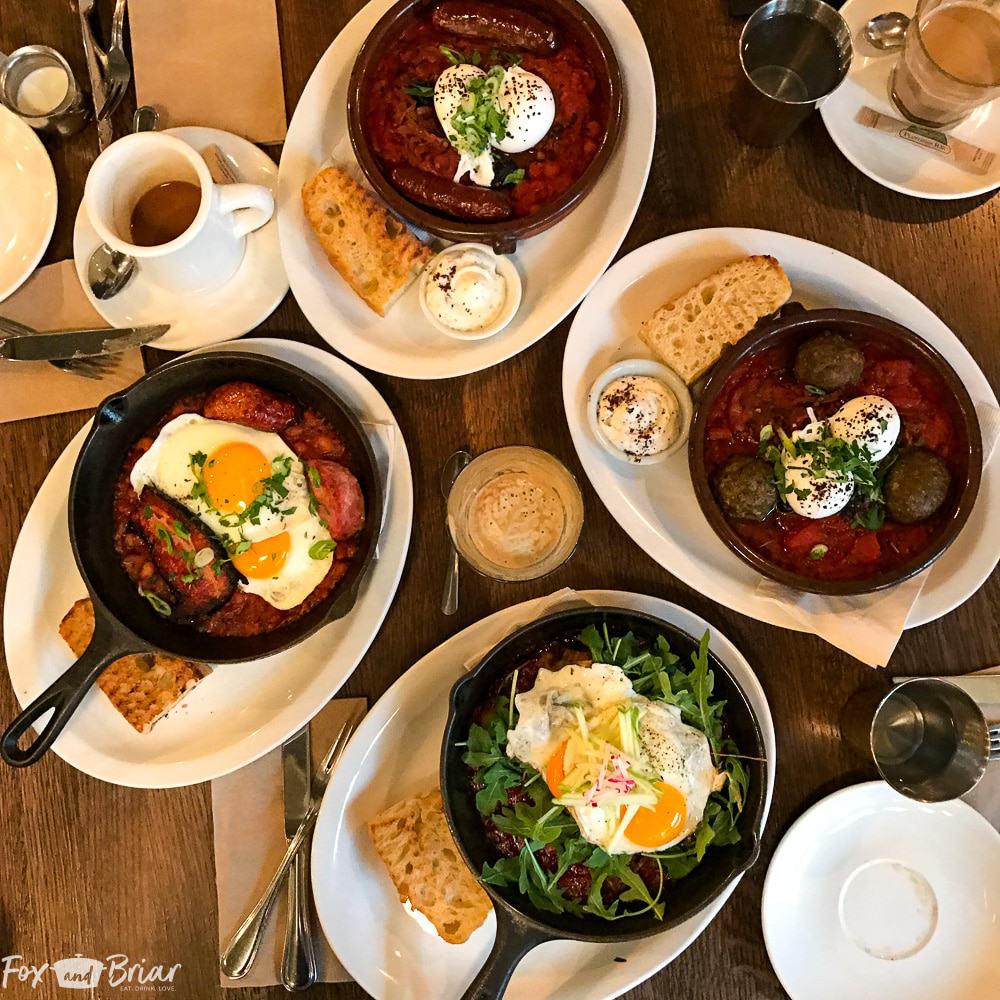 Saturday Morning
Fuel up for a long day with a hearty breakfast.  Most people will tell you the best breakfast in town is Medina Cafe – but expect a wait!  We arrived about half an hour before they opened at 9am and still did not make it into the first seating.  We sat down to eat at about 10am.  The food is great, and be sure to order a leige waffle with your choice of dipping sauce (I went with chocolate) and a lavender latte! If you don't want to wait in line, check out Medina's sister restaurant Chambar.  We ended up there on our second morning in Vancouver and there was no line at all.  The food is exactly the same, and the interior is even prettier. (If you want to make a lavender latte at home, check out my recipe HERE).

After breakfast, head over to Granville Island.  You can take a water taxi to the island to avoid parking hassles.  On Granville Island,  get a photo in front of the Love Wall for an Instagram moment. Be sure to check out Liberty Distillery for locally crafted spirits.  Have a gin or whiskey flight and pick up a bottle to take home.  Check out the Granville Island Broom Co, where you can find beautiful hand made brooms and even watch the owners as they make the brooms.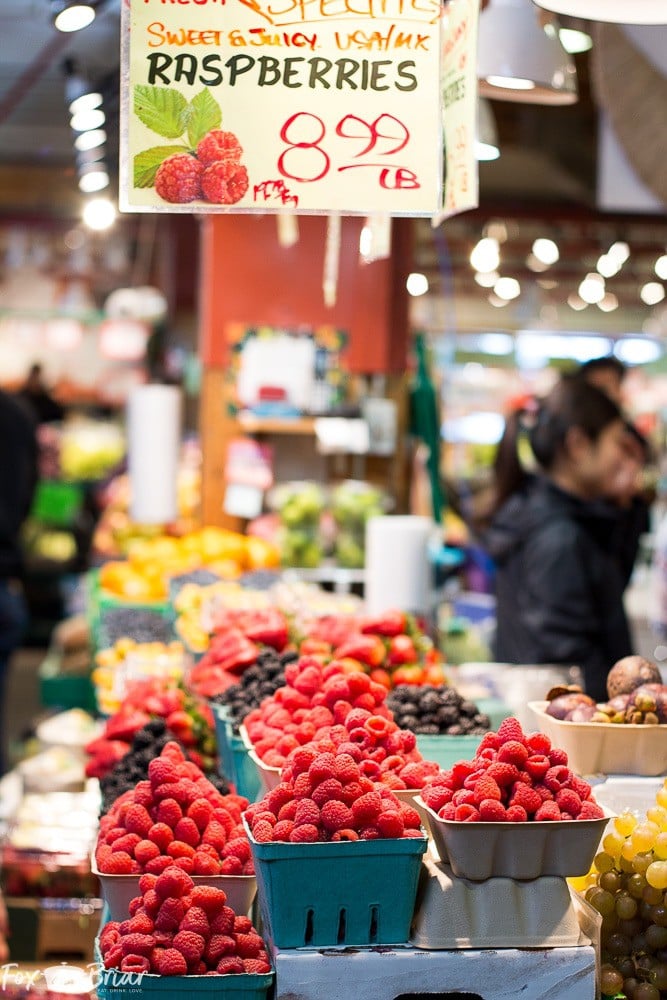 Head into the market and be sure to grab a few doughnuts at Lee's to nibble on while you wander around.  Pick up picnic supplies at Oyama Sausage Company and Terra Breads.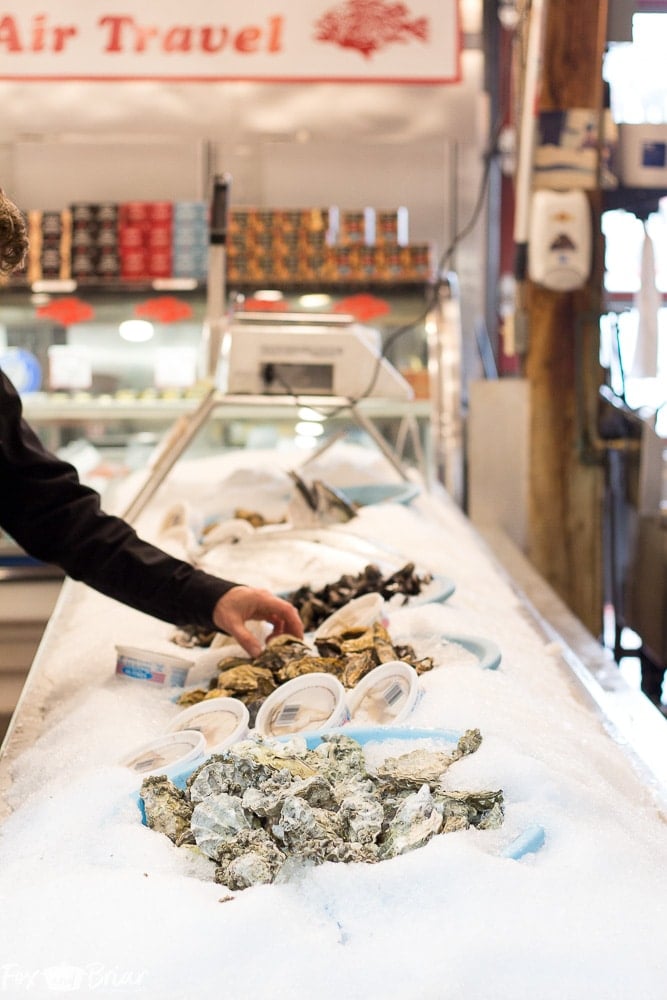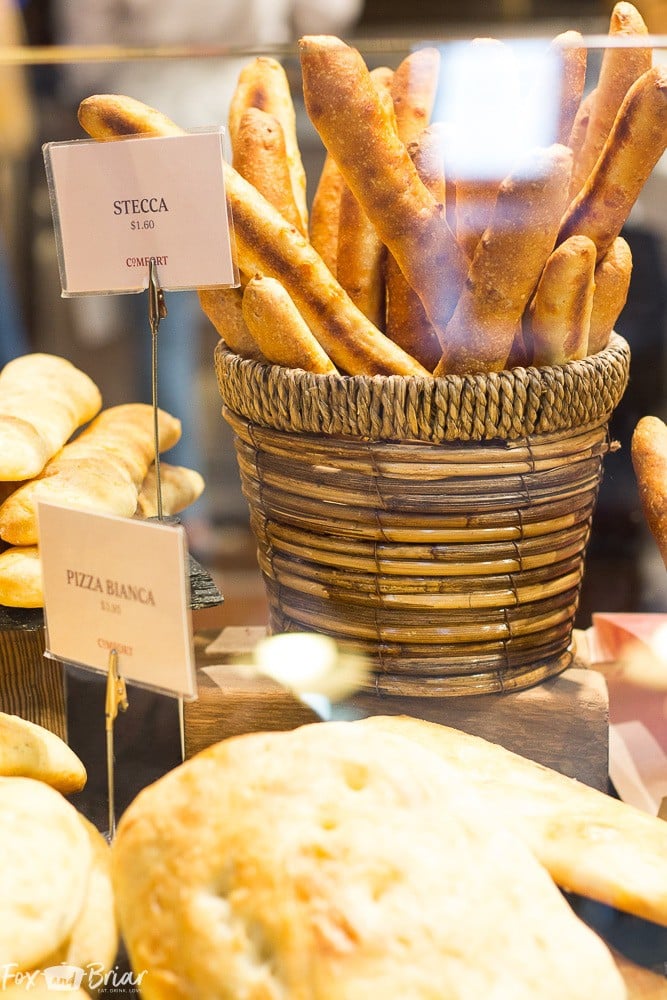 Saturday Afternoon
Take your picnic supplies and head over to the Kitsilano neighborhood.  Enjoy a picnic in Vanier Park or Kitsilano beach.   After your picnic, head back towards Gastown in Vancouver.  If you are starting to feel worn out, stop for coffee at Nemesis coffee or Revolver.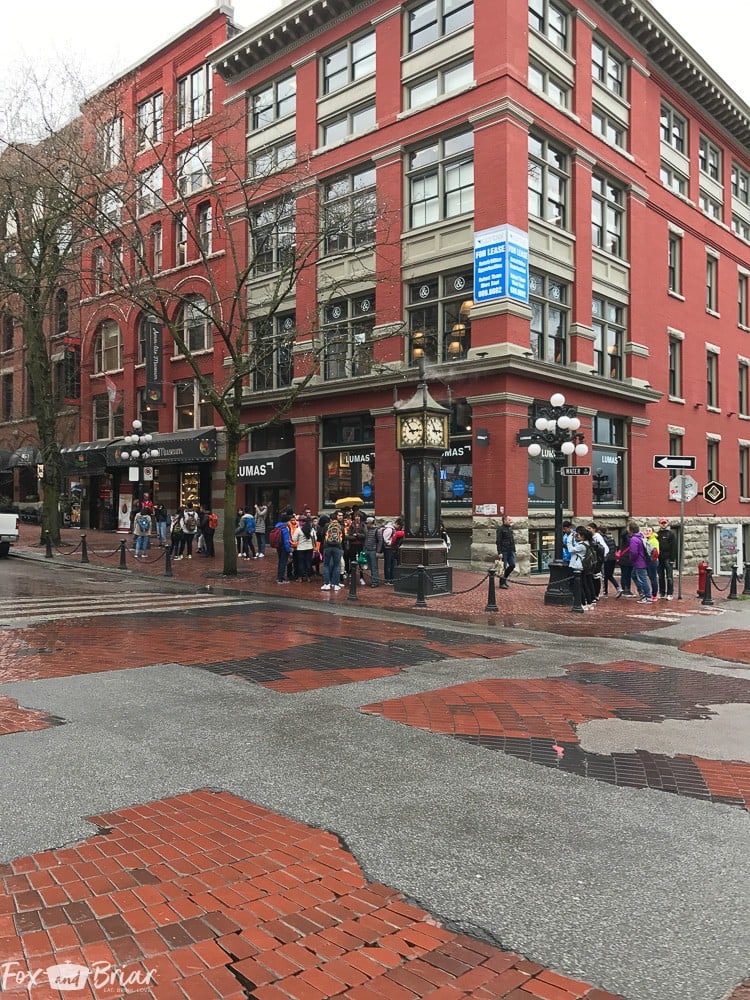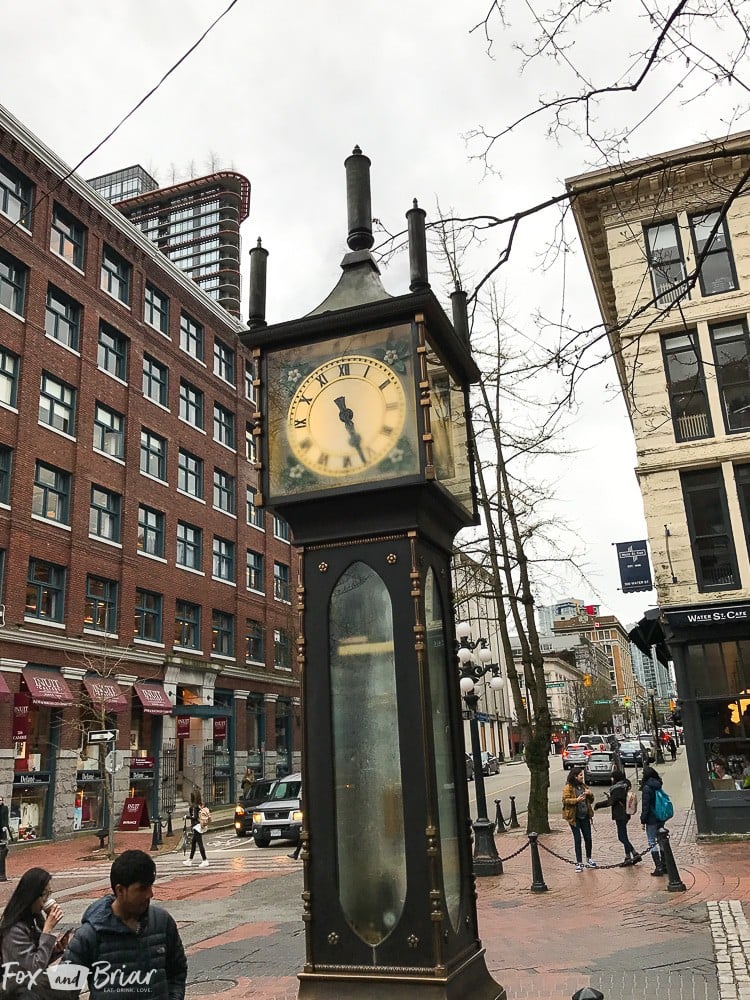 Explore Gastown, Vancouver's oldest neighborhood.   Gastown is very quaint, with red brick streets and vintage lamposts.  Don't miss the Steam Clock, a steam powered clock that whistles a chime every 15 minutes.  If you want a bird's eye view, check out the  Vancouver Lookout.
Saturday Evening
Check out Brix and Mortar for dinner.  The food is fantastic and the courtyard looks very romantic.  We had  a large party and they were able to accommodate us, unlike many other restaurants in the area.  Order the Dark Chocolate Pot du Creme – you won't regret it.
Sunday Morning
Time to eat again! As I said, we had brunch at Chambar our second day.  Next door is Jam Cafe, which has great reviews, but the wait is very long.  Be sure to get there early if you want to eat there.  Another local recommended Catch 122 as a breakfast option.
If you still have time before you have to head home, check out the Museum of Anthropology.  I didn't have to time check it out on this trip, but it's on my list!
There are so many more activities in Vancouver, 36 hours isn't long enough.  Did I miss any of your favorite things?
If you check out any of these things on your Vancouver trip, be sure to tag me @foxandbriar and hashtag #foxandbriartravels on Instagram!