Bunny Bait is a fun Easter recipe idea – an Easter themed homemade trail mix!  This sweet and salty Easter snack mix is for kids and adults!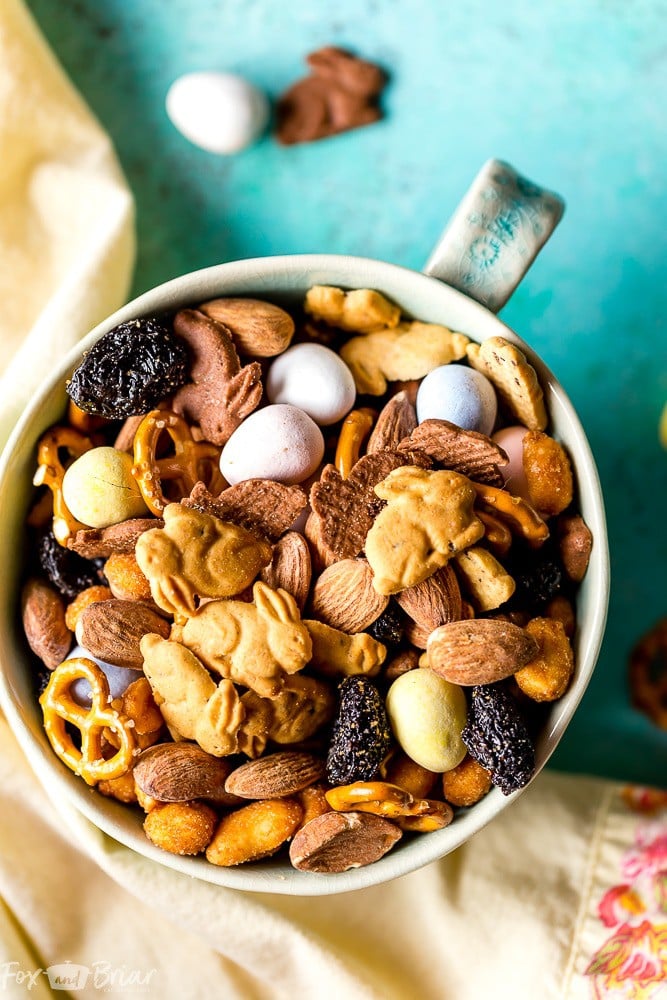 This Easter Recipe is coming to you super last minute – but I think you will forgive me because it is so quick and easy to make.  If you need a last minute Easter food idea to bring to a party – this Bunny Bait is for you!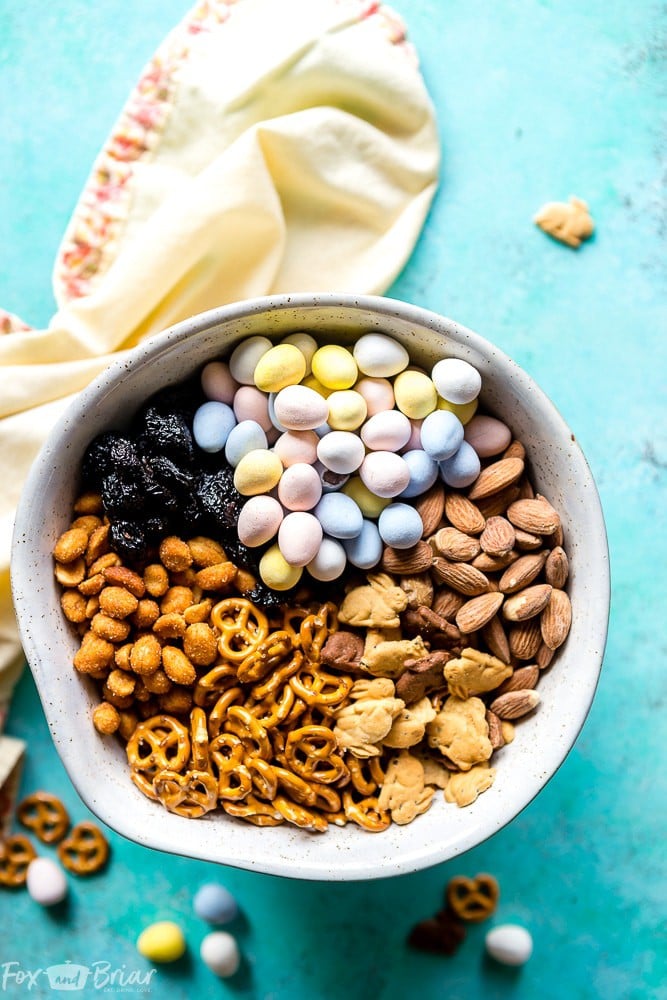 What is Bunny Bait, you ask?
It is really just a homemade trail mix – but with an easter theme!  I wanted to make this a sweet and salty mix, so I used my favorite Easter Candy – Cadbury Mini Eggs.  Who else is addicted to those things?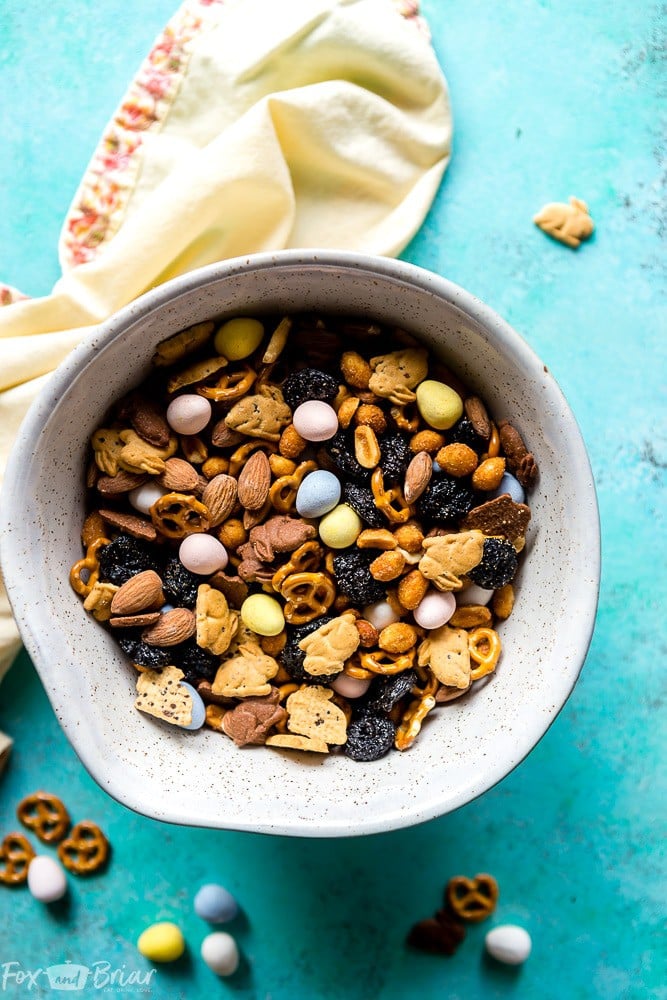 In addition to the mini eggs, I also used cute bunny shaped graham crackers, mini pretzels, honey roasted peanuts, salted almonds and dried cherries.  Throw them in a bowl, mix together and you are done.  This Homemade Trail Mix for Easter takes less than five minutes to make – but it will be gobbled up in no time.

Need more Easter Food ideas?
Be sure to check out my Easter Bird's Nest Mini Cheesecakes, or my Fresh Herb Roasted Leg of Lamb.  Find more Easter Recipe Ideas HERE.
Print
Bunny Bait (Easter Trail Mix)
Yield 6 Cups
Ingredients
1 Cup Cadbury Mini Eggs
1 Cup Honey Roasted Peanuts
1 Cup Bunny Grahams (I used Annie's)
1 Cup mini pretzels (I used the "itty bitty mini" size)
1 Cup Roasted and Salted Almonds
1 Cup Dried Cherries*
Instructions
Place all ingredients in a bowl and toss together to fully mix.
Notes
I chose these ingredients to try to get a nice balance of sweet and salty, but you can make substitutions as you wish!  The dried cherries could easily be swapped out for another dried fruit (raisins, cranberries, or another dried fruit).
Courses Snack