This DIY Pumpkin Pie Spice Mix is so easy to make, and so much better than the store bought version!  Just five spices will make all your fall baking complete!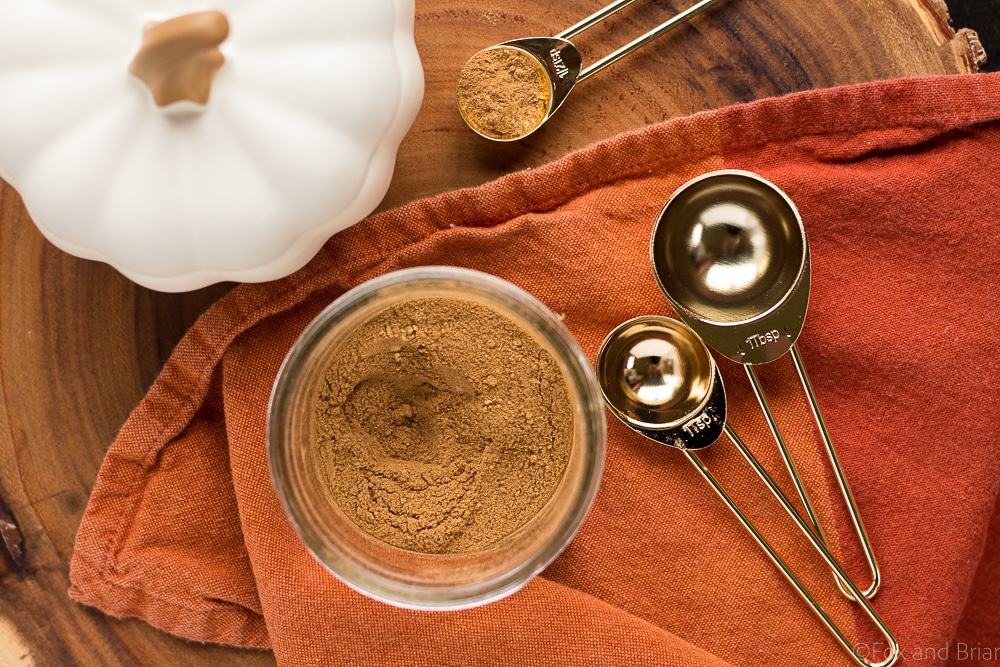 Happy Fall everyone!  OK, I know that yesterday was actually the first day of Fall, but you get the idea.  You may have noticed that things have been a little slow around here this month.  That is because for the first two weeks of September I was on vacation, and the last week or so I have been working on a project that you will see in a few weeks.  Also, wow, vacations really throw you for a loop, right?  I mean, don't get me wrong, it was amazing and I wouldn't trade it for anything.  But it is so hard to get back into a routine after being out of it for so long.  But we'll get there, folks.  We'll get there.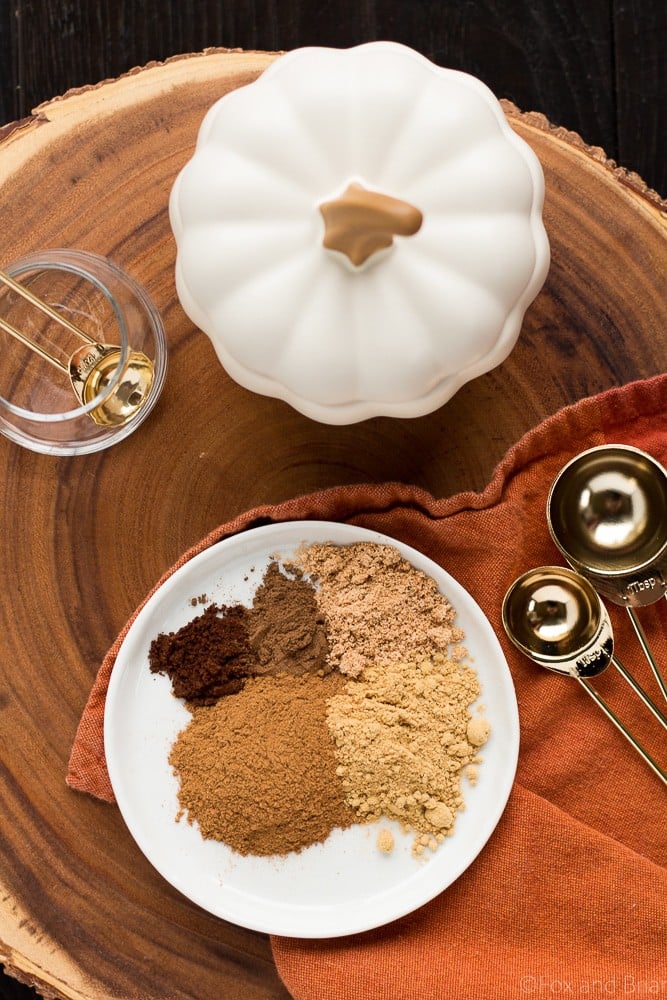 I wanted to launch the fall season with this easy DIY Pumpkin Pie Spice Mix.  I love pumpkin pie spice, I use it in everything from smoothies to waffles.  And I used to always buy it, but that was before I realized it was so much better to mix my own.  I find that the store-bought version tends to be dominated by cinnamon, and although I love cinnamon, I also want to taste the nutmeg, clove, ginger and allspice.  So when I made my own mix I made sure that they were all co-starring together.  Making your own mix is great because you can customize the flavors to be exactly how you want them.
One thing to note about making this mix that I feel strongly about – please buy whole nutmeg and grate it yourself rather than buying ground nutmeg!  The difference in flavor is remarkable, and the whole nutmeg will last for a very long time.  I have a cute little grater that also has a storage compartment for the nutmeg, but unfortunately I don't think they make it anymore because I can't find it anywhere online.  You can also just store the whole nutmeg in a glass jar and use a microplane* to grate it.  This is also another reason I love buying bulk spices.  Rather than buy five jars of different spices, you just fill a few baggies with the amount you need from the bulk spice section.  It is cheaper AND the spices are often fresher.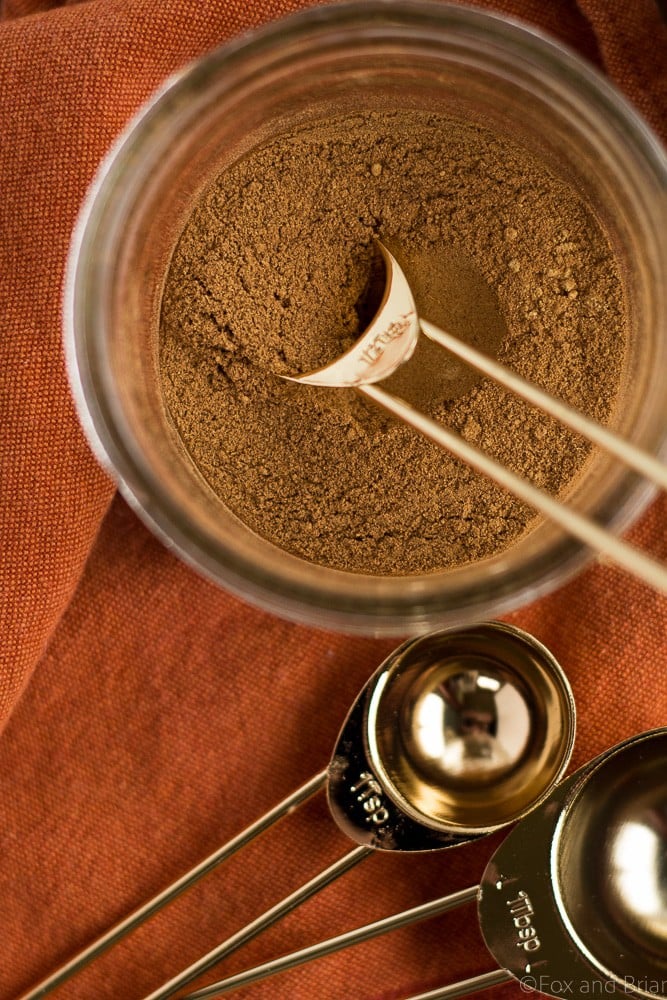 This DIY Pumpkin Pie Spice Mix is perfect to have on hand for all of your holiday baking!  I often just use it in place of cinnamon to give baked goods a little something extra.  What are you looking forward to baking with it?
You may also like…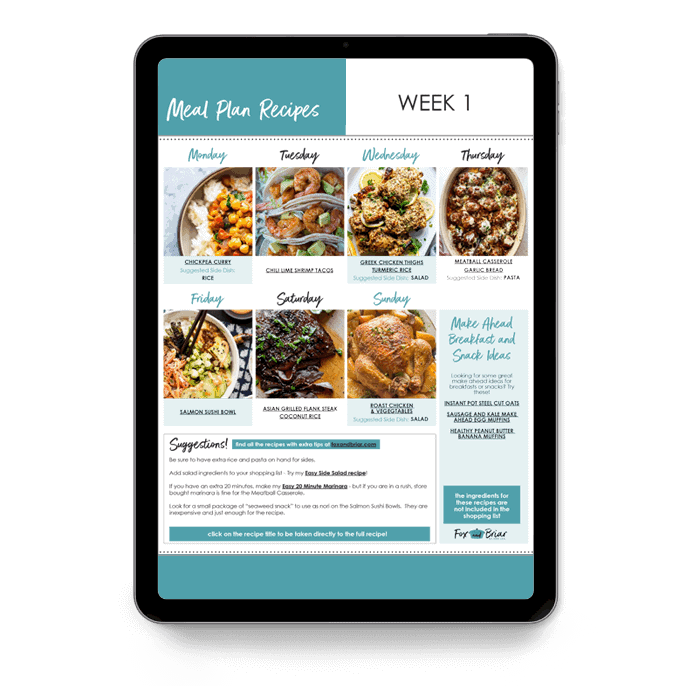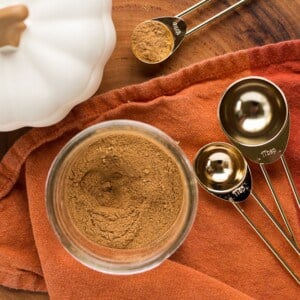 This pumpkin pie spice mix is so easy to make, and so much better than the store bought version! Just five spices will make all your fall baking complete!
Ingredients
1

tablespoon

ground cinnamon

2

teaspoons

ground ginger

1

teaspoon

fresh ground nutmeg*

½

teaspoon

ground allspice

½

teaspoon

ground cloves
Instructions
Mix together all spices and store in an airtight container
Notes
*Buy whole nutmeg and grate it yourself! It is very easy to do, and the fresh flavor is so much better. The whole nutmeg will also last so much longer than ground nutmeg.
Nutrition information is automatically calculated, so should only be used as an approximation.
Did you like this recipe?
Please comment, rate and share! And don't forget to tag me on Instagram @foxandbriar AND #foxandbriar so I can see what you made!
Adapted from The Kitchn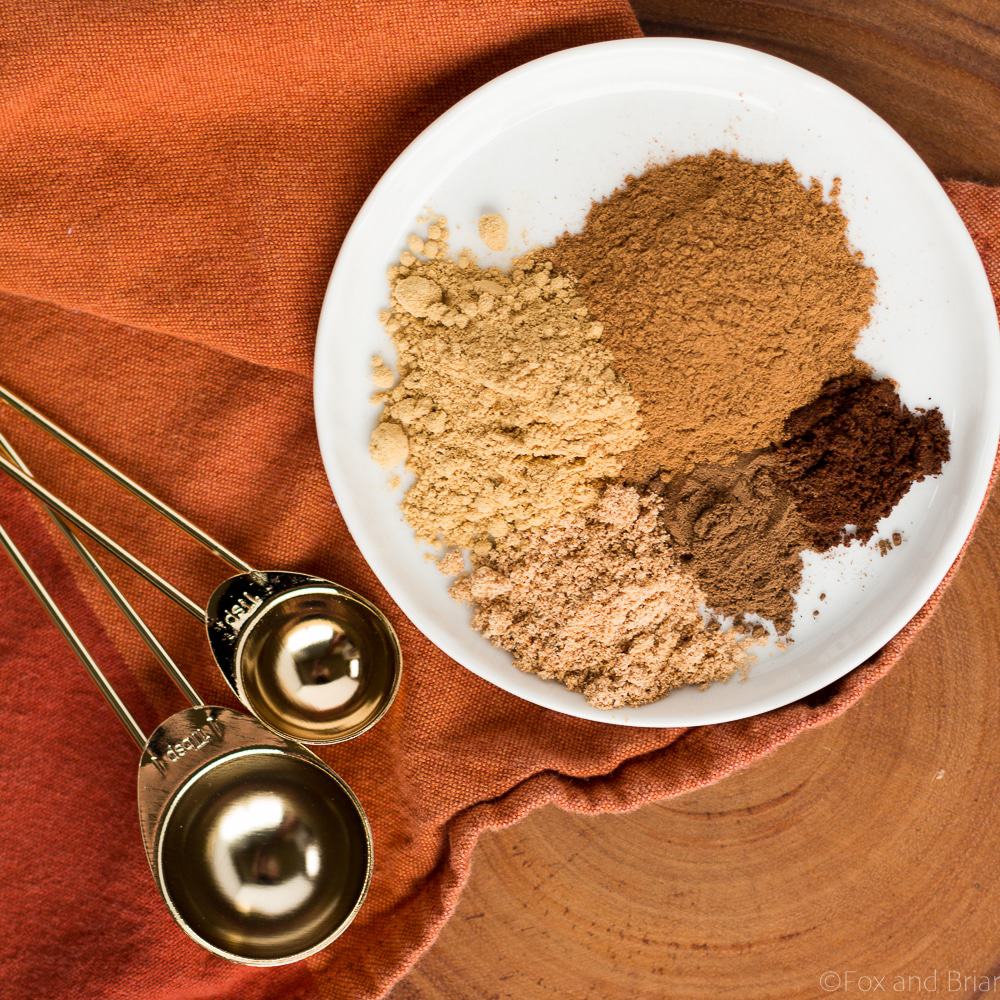 *Items marked with a star are affiliate links, which means that if you end up purchasing the item I may get a small commission.  This has no impact on the price you pay and helps me to keep this blog running!  Thanks for supporting Fox and Briar!