This non-alcoholic Rosemary Clementine Sparkler Mocktail is a sophisticated mocktail perfect for the holidays. Rosemary-juniper syrup, fresh squeezed clementine juice and sparkling water make a fresh and not too sweet winter mocktail.  Just because you aren't drinking doesn't mean you can't have a fun drink!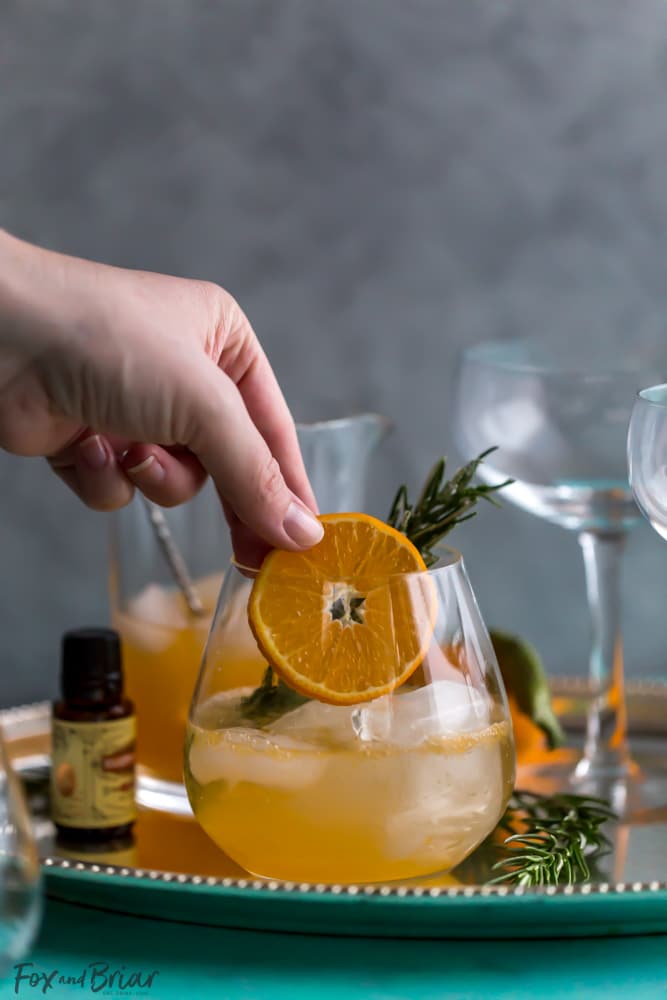 If you are abstaining from alcohol during the holiday season, finding a good mocktail can be a challenge.  Your choices are usually limited to sparkling water or soda, or some sickly sweet concoction.  Why can't the designated drivers and preggo ladies have any fun?


That was why I developed this Rosemary Clementine Sparkler Mocktail.  Sophisticated winter flavors like rosemary, juniper, winter citrus and orange bitters means this mocktail can stand on it's own against craft cocktails.  It is fresh and not too sweet, something that can be hard to find with non-alcoholic party drink choices.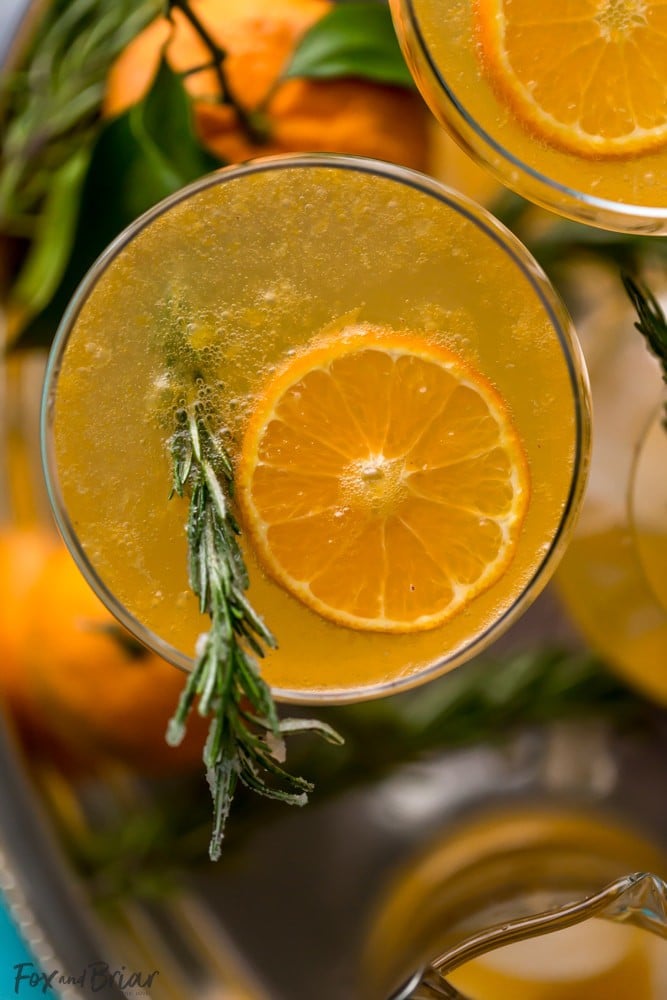 I have been obsessed with clementines lately – going through bags of them.  I can't get enough of that winter citrus! Rosemary and Juniper add a nice herbal flavor, but the secret here is orange bitters.  Bitters add a certain "cocktaily" flavor you can't get anywhere else.  Walking around with one of these Rosemary Clementine Sparklers in your hand will make you feel festive and celebratory and certainly not left out of all the fun!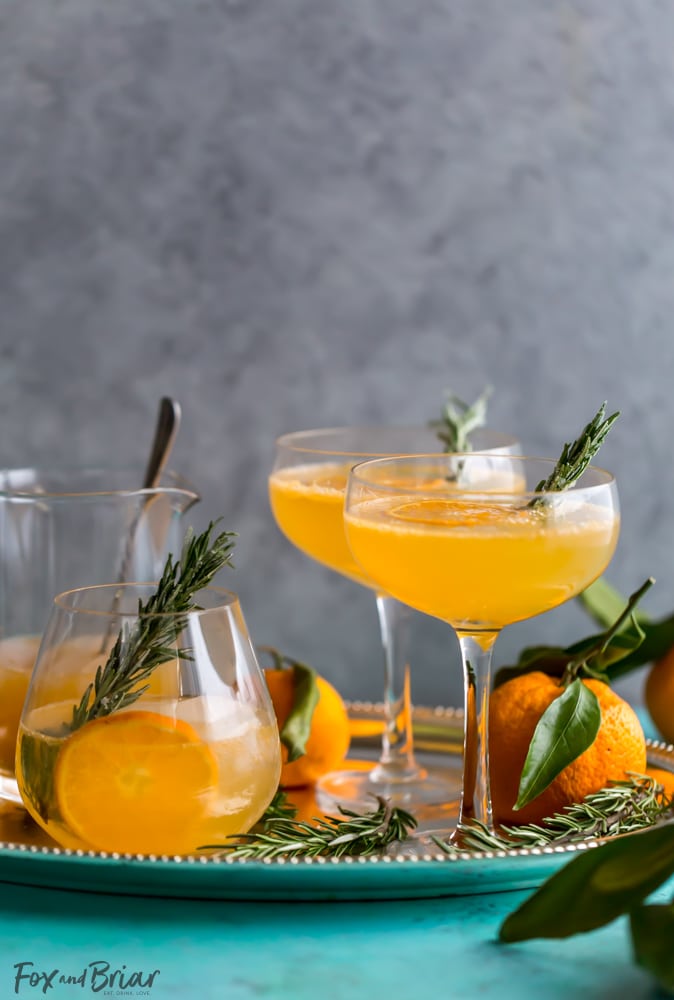 If you are looking for more fun mocktails, try my Cranberry Orange Sparkler!
Print
Rosemary Clementine Sparkler (Mocktail)
Yield 1 mocktail
Ingredients
For the Rosemary Juniper Syrup
1 cup granulated sugar
1 cup water
3 rosemary springs
1 tablespoon dried juniper berries
For One Clementine Rosemary Sparkler
3 oz fresh squeezed clementine juice (from 3-4 clementines)
1/2 oz Rosemary Juniper Syrup (add a little less or more depending on your desired sweetness)
Orange flavored sparkling water (unsweetened, I used La Croix)
a few dashes orange bitters
Extra rosemary sprigs and slices of clementine, for garnish
Instructions
To make the rosemary juniper syrup
Add the sugar, water, rosemary sprigs and juniper berries to a saucepan.  Bring to a simmer, whisking until sugar is dissolved.  Reduce heat to low and allow to steep for 20 minutes.  Strain and store in a bottle in the refrigerator for up to two weeks.
To make one Clementine Rosemary Sparkler
In a glass or cocktail shaker, add the clementine juice and juniper syrup.  Stir or shake until combined.
Pour into a serving glass (can serve on the rocks or not).  Top with sparkling water and add a few dashes orange bitters.  Gently stir to mix.  Garnish with slices of clementine and rosemary sprigs.
Courses Beverage
If you make this recipe don't forget to tag it @foxandbriar and #foxandbriar on instagram and facebook! I really love to see what you make!