Looking for some stocking stuffers or inexpensive gifts for the home cook in your life?  I've put together a list of 10 items under twenty dollars that any home cook would love!
I have to admit, I was tempted to call this "10 stocking stuffers under $20 for the "Foodie" – but I know how volatile that word can be!  Personally I don't really have an opinion about the word foodie, I could go either way.  But regardless of how you feel about the word, this list applies to anyone that loves cooking.  This list is mostly items that I already own and love, but I added a few items that are also on my own Christmas list – I MAY have dropped a few hints to Mr.Briar – I mean Santa – while putting this list together.  Don't forget, you only have 17 days to shop until Christmas – don't do what I do and wait until the last-minute!  Pop on over to Amazon and fill your cart, then relax with  Gingerbread Martini while everyone else runs around like cotton headed ninny muggins.
Disclosure: This post contains affiliate links, which means that if you purchase the items I recommend through the links I provide, I get a small commission at no extra cost to you. For more info, please see my disclosure policy. Thanks for supporting Fox and Briar!

Copper is a huge trend this year, as I mentioned in my other gift guide.  These copper measuring spoons are beautiful, and in my opinion you can never have too many sets of measuring spoons.  Am I the only one who always runs out of clean measuring spoons while cooking?
This is one of the MOST USED tools in my kitchen.  I use it to zest citrus fruit, grate parmesan cheese, ginger root, nutmeg, and chocolate.  This is the tool I reach for again and again.  This is also a tool you will find in a professional chef's kitchen. Every home cook needs one!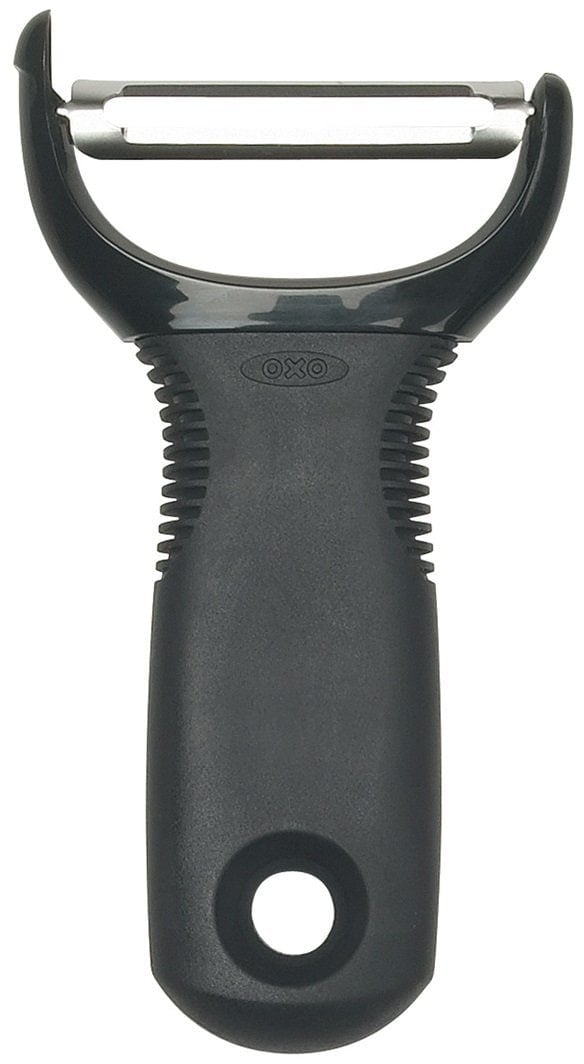 If you have been living your life with a dull peeler, things are about to change.  I love this item so much I actually own two.  This peeler works amazingly well, even on items that are normally tough to peel, like butternut squash or sweet potatoes.  Pretty life changing for only nine bucks!
OK, so this item is just a hair over $20 at the time I published, but it is a really nice item to have.  Of course it is great for baking cookies, which is what I often use it for.  But I also used it for my Soft Beer Pretzels, and it is amazing for making anything sticky, like candied nuts or granola bars.  People who bake will LOVE this!
For the cocktail aficionado, or the whiskey lover, this is a really fun gift.  It makes really large, square ice cubes that are not only cool looking, but because they are bigger, they melt slower, which will dilute the drink less.  You can even put herbs, fruit or flowers in the molds to make pretty ice if you want.
This is one of the items I don't own.  However when I first saw this, I knew I wanted one.  Destemming herbs and kale can be so time consuming, I would love to have something that made the job easier.  Since I don't own it, I can't attest to how well it works, but it does have four stars on Amazon.
I told you copper was in!  I own these mugs, and every time I post a photo on my blog or instagram of them, I have people saying "I NEED THOSE MUGS!"  Seriously, people go crazy for them.  You can see them in action in my various Irish Mule recipes HERE, HERE, HERE and HERE.
Some people are afraid of the waiters corkscrew, but I strongly prefer them to the type with the arms.  In fact I make it a habit to purchase one for my friends and family and teach them how to use it if I find out that they don't have one.   Once you learn how to use one, you won't be able to go back to using the "winged" corkscrew.  This particular brand is really high quality, but not very expensive.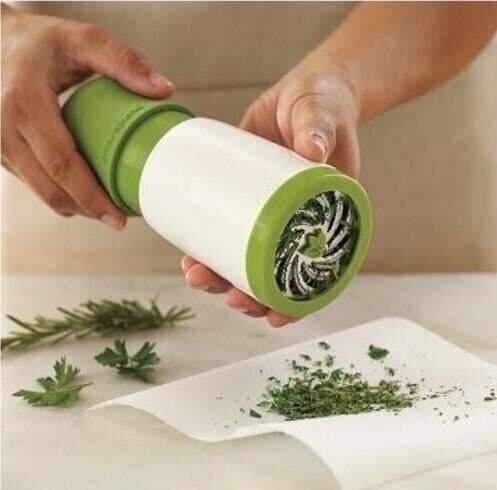 Chopping is one of my least favorite cooking tasks.  Truth – if you come into my kitchen and ask if I need help, I will probably ask you to chop something.  I don't own this item, but I have had my eye on it for awhile.  Anything that can save me from chopping I am willing to try!
Have you ever seen those cool sphere ice cubes at cocktail bars?  Well, these molds let you make them at home.  The benefit is just like the oversized square ice molds I talked about above.  The spheres are large, so they melt at a slower rate.  Plus they just look cool.
Is your holiday shopping done?
Be sure to pin the image below to save this post!