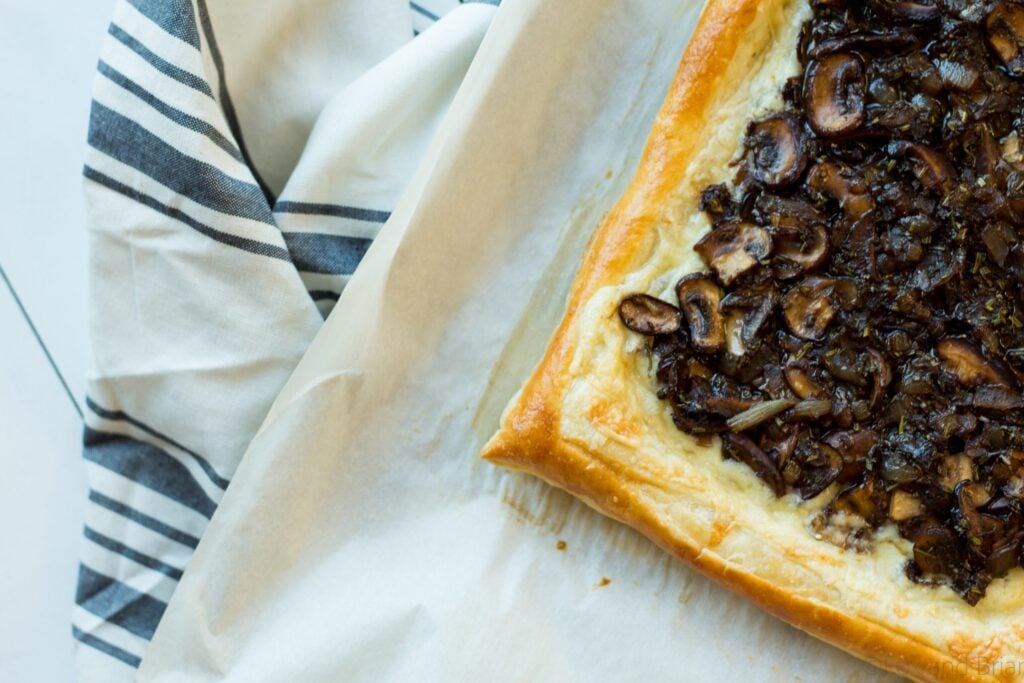 So. Savory.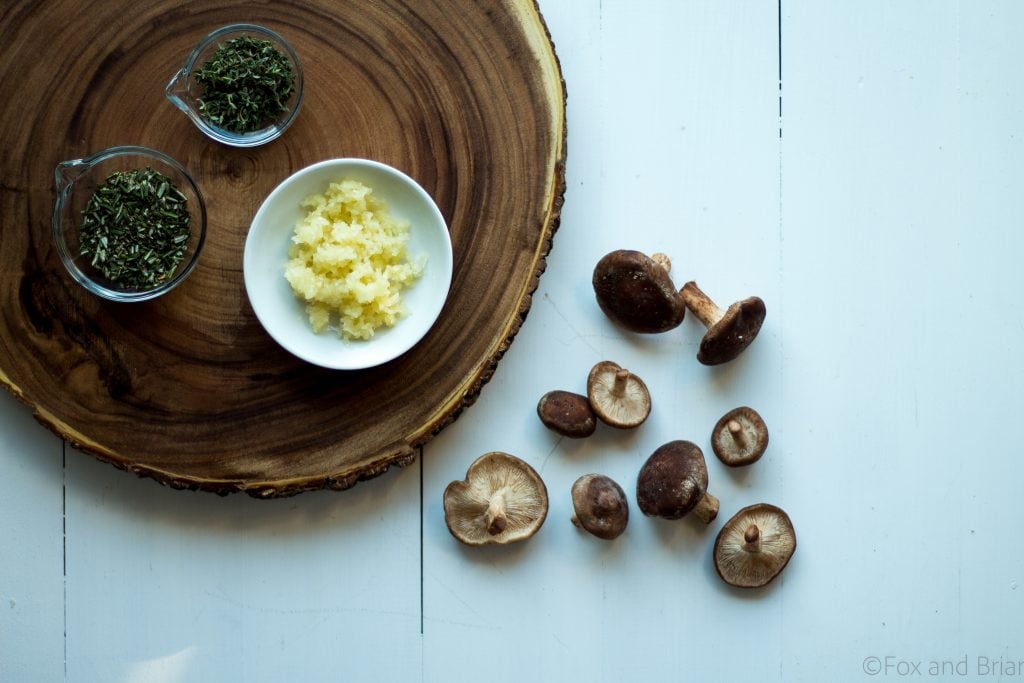 You know what's weird?  I actually have always hated mushrooms.  It is only recently that I started not hating them.  In fact, I feel ready to say out loud today that I actually kind of like them?  This is what happens as you get older.  You go from being the pickiest eater on the planet to liking mushrooms.  It's weird.  But lets just say that it's because I am always broadening my horizons and not because I am getting older, mmkay?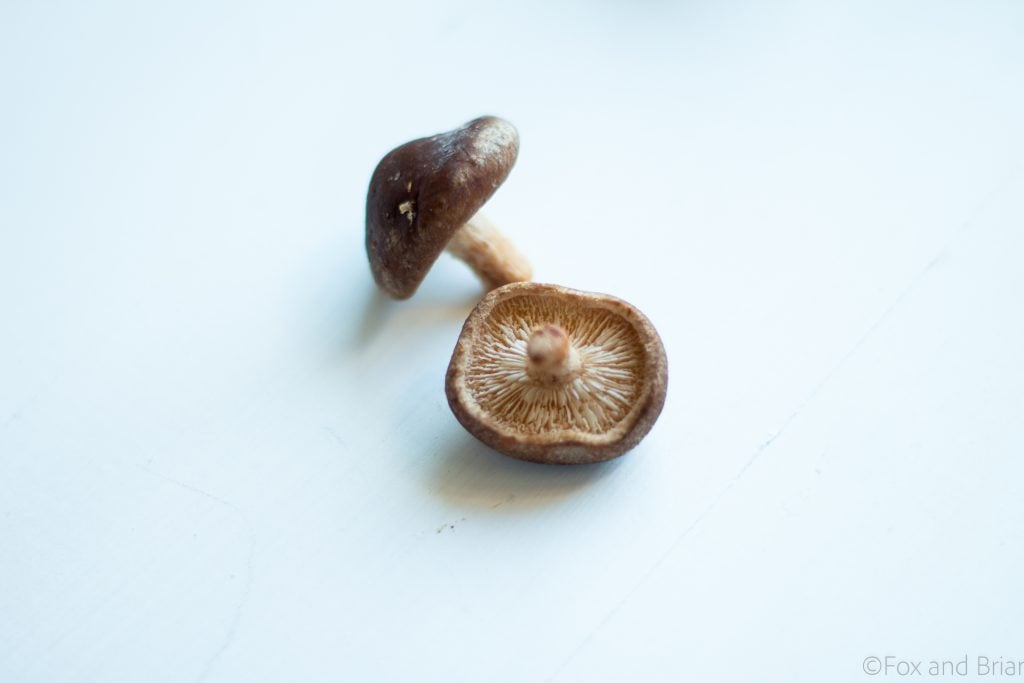 I think my favorite mushroom right now is the shiitake.  Not even for the taste, but because they are adorable and look like fairy tale mushrooms.  Aren't they the cutest?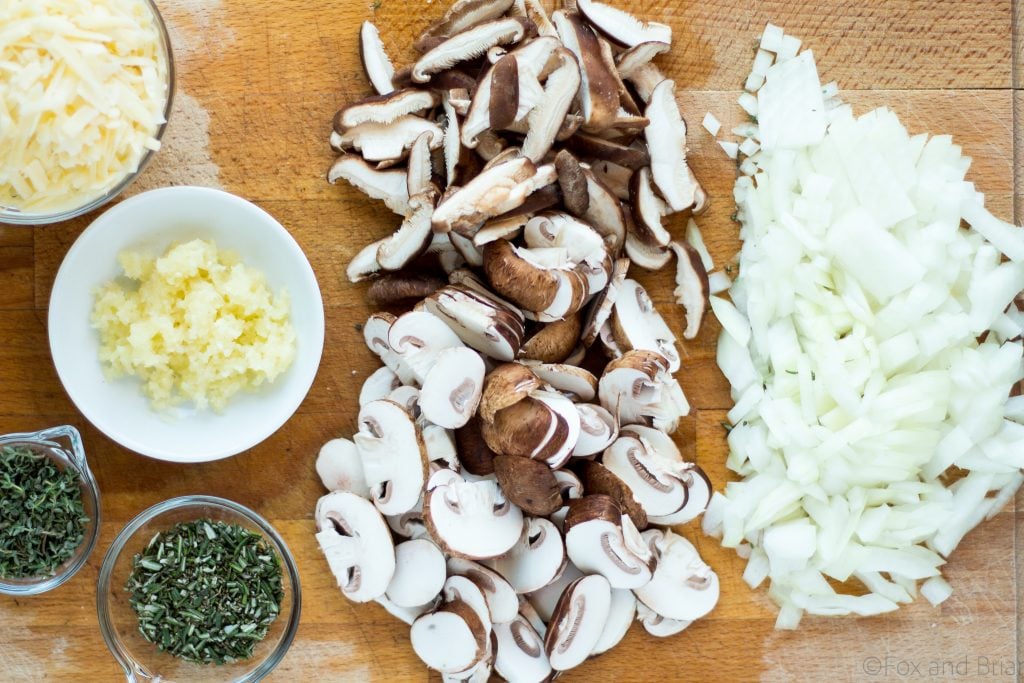 For this tart I decided to do a mix of shiitake and cremini, both because shiitake are a little more expensive and because I thought it would be nice to have a little variety of texture and flavor.  I prefer the flavor and texture of cremini to the standard white button mushroom.  Also cremini are just a young version of Portobello!  Actually, when I googled that to fact check myself I found out that Portobello, cremini and white button mushrooms are all the same type of mushroom, just at different stages of growth.  The buttons are the youngest, then cremini, then Portobello.  So there you go, your daily food fact brought to you by Meghan, the food nerd.
Anyway, I chose a mix of shiitake and cremini mushrooms for this, but I think any combination of mushrooms that you want would work here.  I also wanted play up the savory flavors here, so I added some balsamic vinegar as well as some fresh rosemary and thyme.  The Gruyère is great here because the nuttiness pairs really nicely with the sort of sweet acidity of the balsamic.
The thing that makes this so easy and satisfying is the puff pastry. Puff pastry is magic!  I don't use it very often but it is so nice to have a beautiful dough that you can just pull out of your freezer and work with in such a short period of time.  After letting it thaw a bit, I rolled it out just a little so that it was more of a rectangle shape instead of a square. I baked this both on parchment paper and a silpat, and I think I slightly prefered the outcome when I used a silpat.  If you don't have silpat, just use parchment paper, it will still be great.  I rolled it out right on the parchment/silpat to make it easier to transfer (rather than rolling it out somewhere else and then trying to move it to the baking sheet).
Score a border around the edges – that will be the part that puffs up and makes the crust.  Using a fork, prick the dough inside the square so that it doesn't get air bubbles in it.  Brush the border with some egg so that it turns nice and brown.  It turns out beautiful, and is so easy.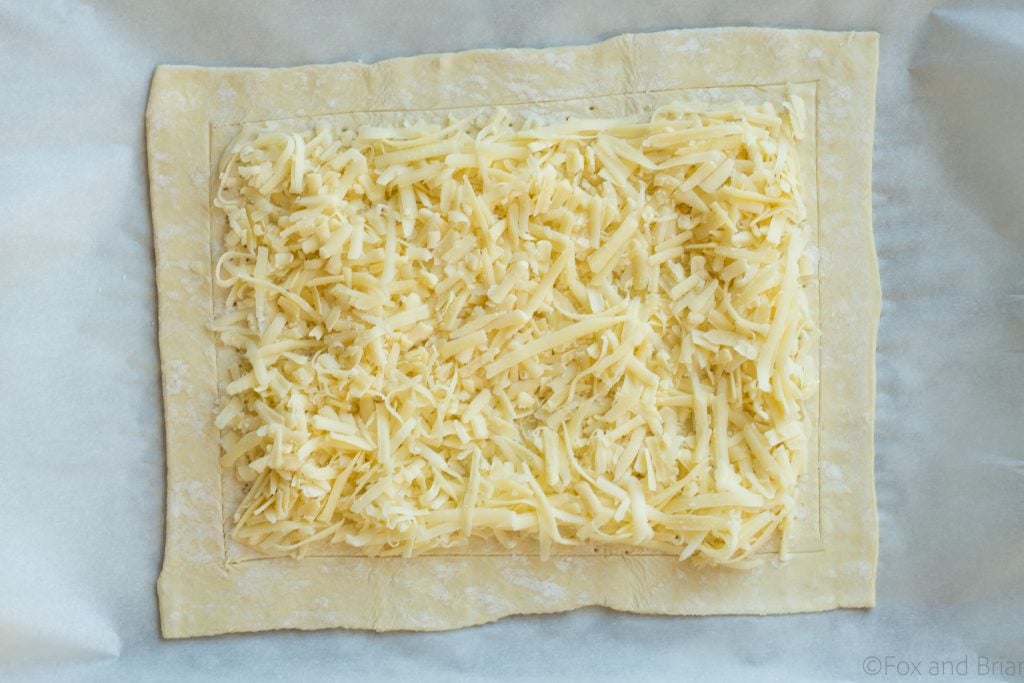 Saute the onions and a pinch of salt in some butter and olive oil until they are starting to soften.  Add the garlic and mushrooms with a little more salt and cook for about a minute.  Then add the balsamic vinegar and wine.  Cook, stirring often, until liquid has evaporated, 5-7 minutes.  Add the fresh herbs and some fresh ground pepper, stir to combine.  Taste and adjust seasonings, add more salt or pepper if needed.  You may also want to add more balsamic at this point, depending on your tastes.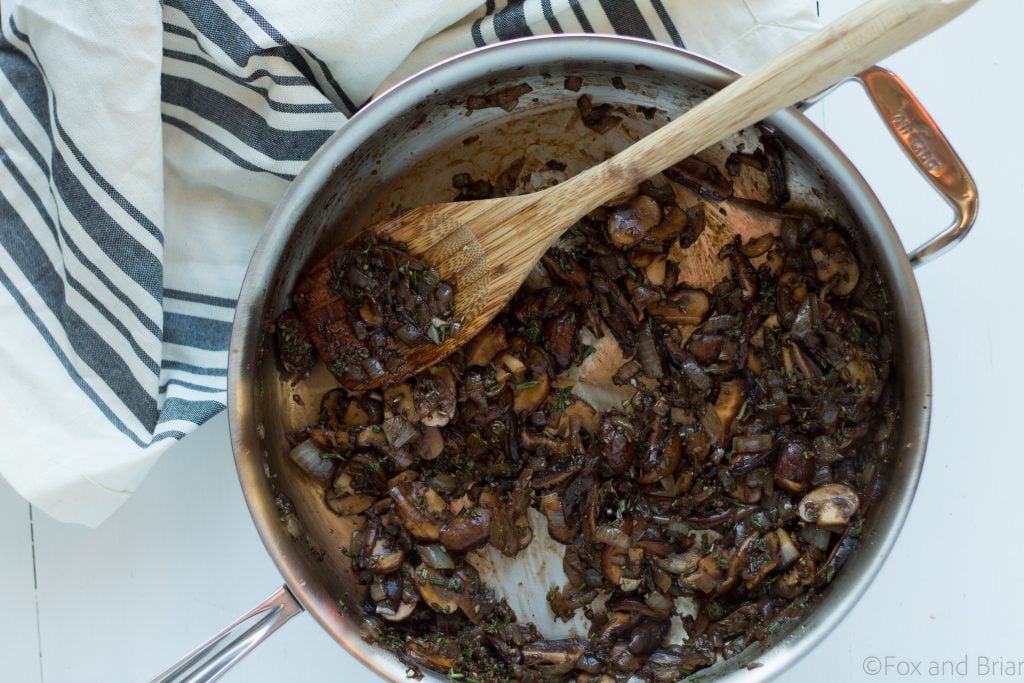 Spread the cheese on the puff pastry, staying inside the border that you scored.  Spread the mushroom mixture on top of the cheese, again staying inside the border.  Brush the edges with some egg.  Bake in the oven for about 15 minutes, or until the crust is puffed up and nicely browned.  Allow to cool for about ten minutes before cutting and serving.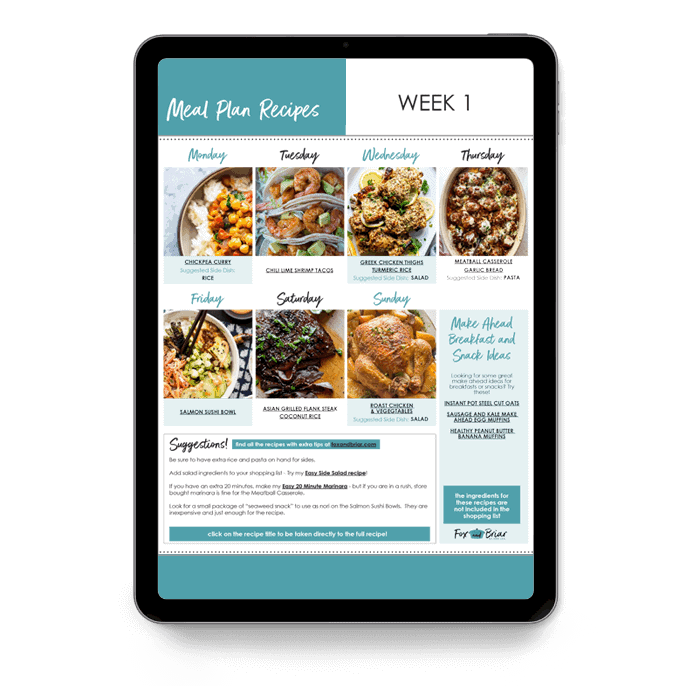 Mushroom and Gruyère Tart
This savory mushroom and gruyere tart would make and easy and elegant appetizer or light meatless dinner.
Ingredients
1

sheet

frozen puff pastry

thawed

1

cup

grated Gruyère cheese

1

tablespoon

butter

1

tablespoon

olive oil

4

ounces

shiitake mushrooms

stems removed and sliced

6

ounces

cremini mushrooms

stems removed and sliced

½

onion

diced

4-5

garlic cloves

pressed or finely chopped

1

heaping tablespoon

chopped fresh rosemary

1

tablespoon

fresh thyme leaves

2

tablespoons

Balsamic vinegar

½

cup

white wine

1

egg

scrambled

salt

pepper
Instructions
Take puff pastry out of freezer and allow to thaw while you prepare other ingredients.

Heat a skillet over medium heat, add butter and olive oil. When skillet is hot and butter is melted, add the onion with a pinch of salt and sauté until onions have started to soften, about

5 minutes

.

Add the garlic and mushrooms with a bit more salt, cook for about a minute until the pan starts to get dry, about a minute.

Add the balsamic vinegar and wine. Cook until no liquid remains,

5

-

7

minutes.

Add the fresh herbs and cook for another

30 seconds

to a minute. Remove from heat.

Taste and adjust salt and pepper as needed.

Roll out the puff pastry just a bit so that it is a rectangle, about 9 and ½ by 11 inches.

Score a 1 inch border around the edge with a sharp knife. You want to cut almost all the way through, but not quite. Prick the inside of the border with a fork.

Spread the grated cheese over the inner square of dough, trying not to go over the scored edge.

Top the cheese with the mushroom mixture.

Brush the border with the scrambled egg.

Bake in the oven for about

15 minutes

or until the crust is golden brown and puffed up.

Allow to cool for

10 minutes

before cutting and serving.
Notes
This would serve 6-8 as an appetizer and 4 as a meal.
Nutrition information is automatically calculated, so should only be used as an approximation.
Did you like this recipe?
Please comment, rate and share! And don't forget to tag me on Instagram @foxandbriar AND #foxandbriar so I can see what you made!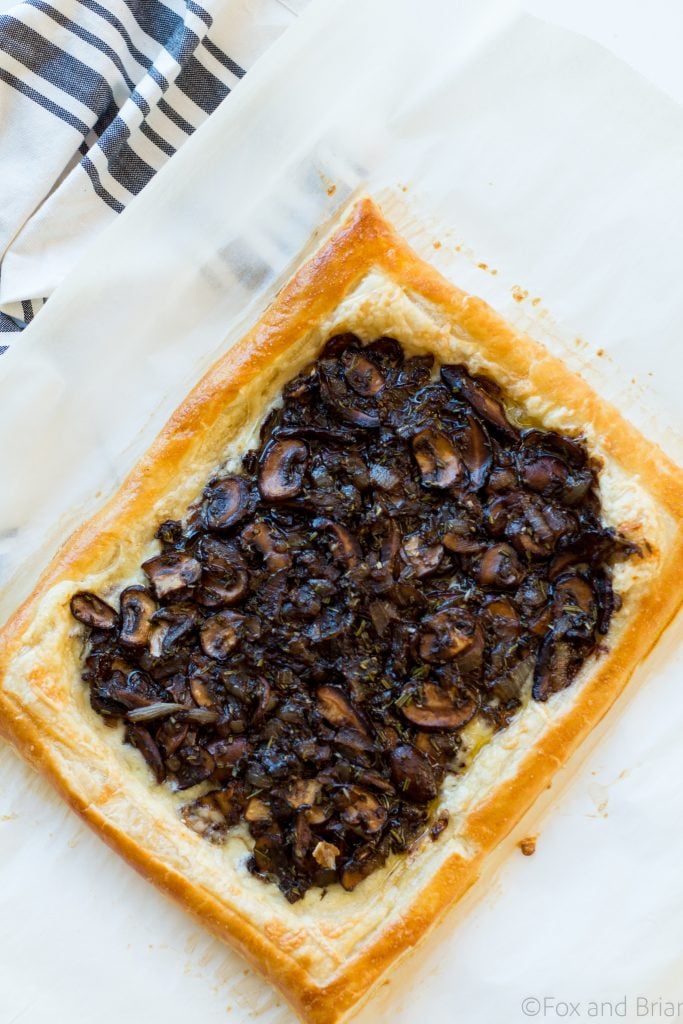 Have you found that your tastes have changed?  Is there food that you like that you used to hate?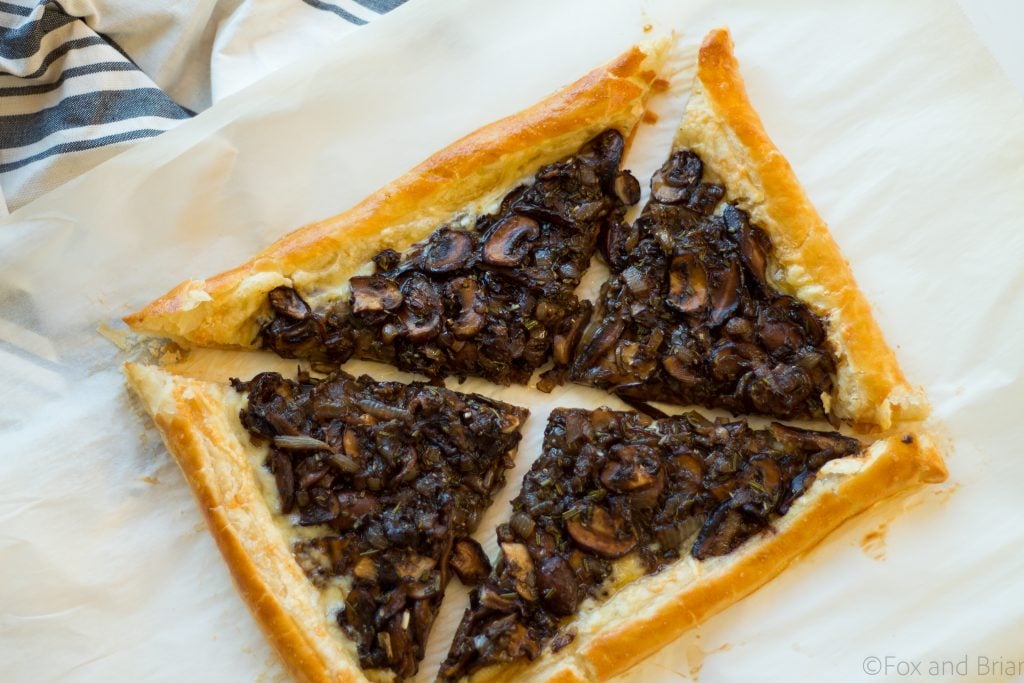 Disclosure: This post contains affiliate links, which means that if you purchase the items I recommend through the links I provide, I get a small commission. For more info, please see my disclosure policy. I only recommend products if I actually love them. Thanks for supporting Fox and Briar!