I've rounded up the most popular recipes on Fox and Briar in 2016!  These are the recipes YOU loved the most.  Is your favorite on the list?
15. Healthy Pumpkin Pie Smoothie
This Healthy Pumpkin Pie Smoothie has all the great fall flavors of a decadent pumpkin spice drink without the guilt!  It is even better with Homemade Pumpkin Pie Spice!
14. Roasted Shrimp and Asparagus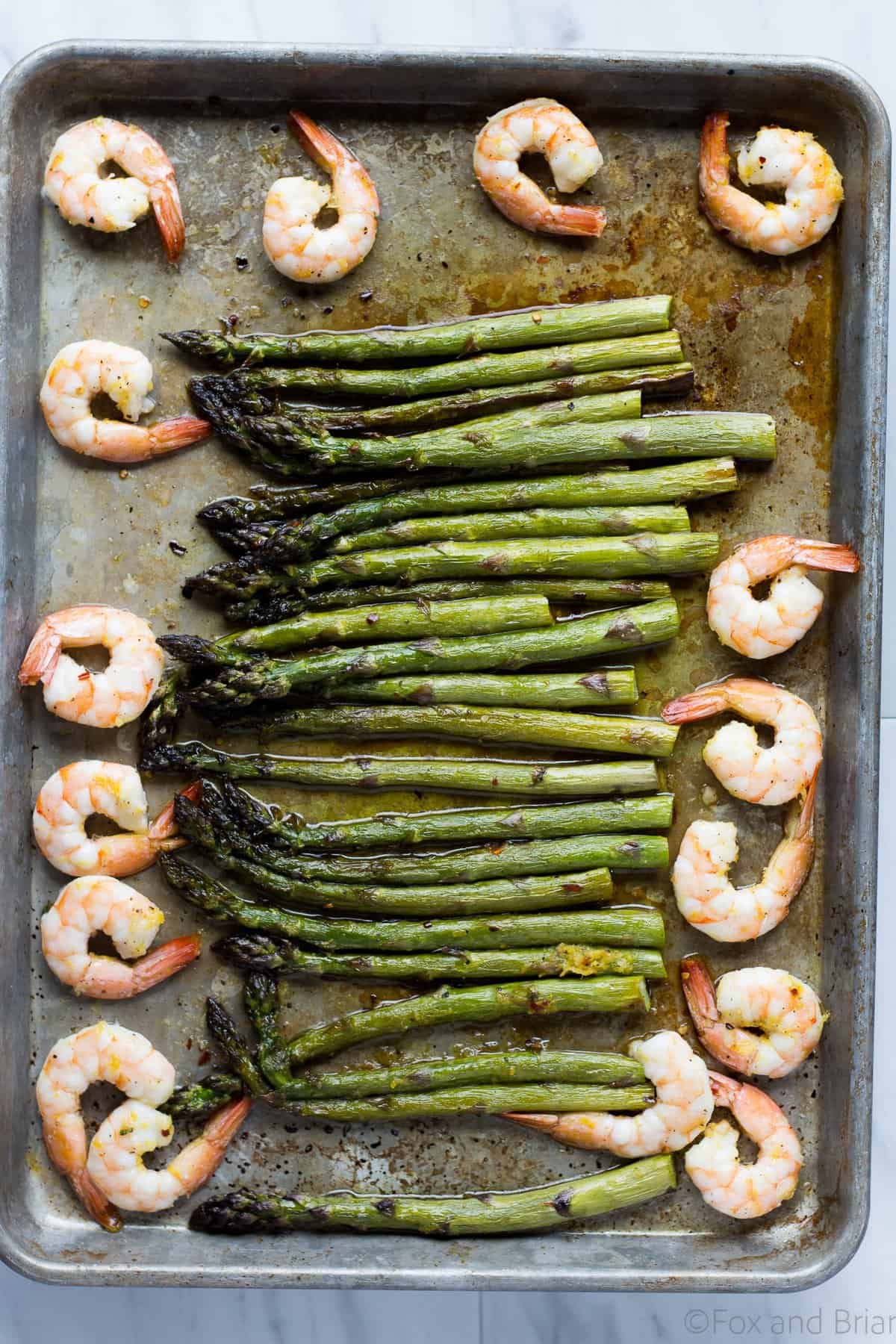 Who doesn't love an easy, healthy dinner that can be made in under 20 minutes?
13. Rosemary Sea Salt Crackers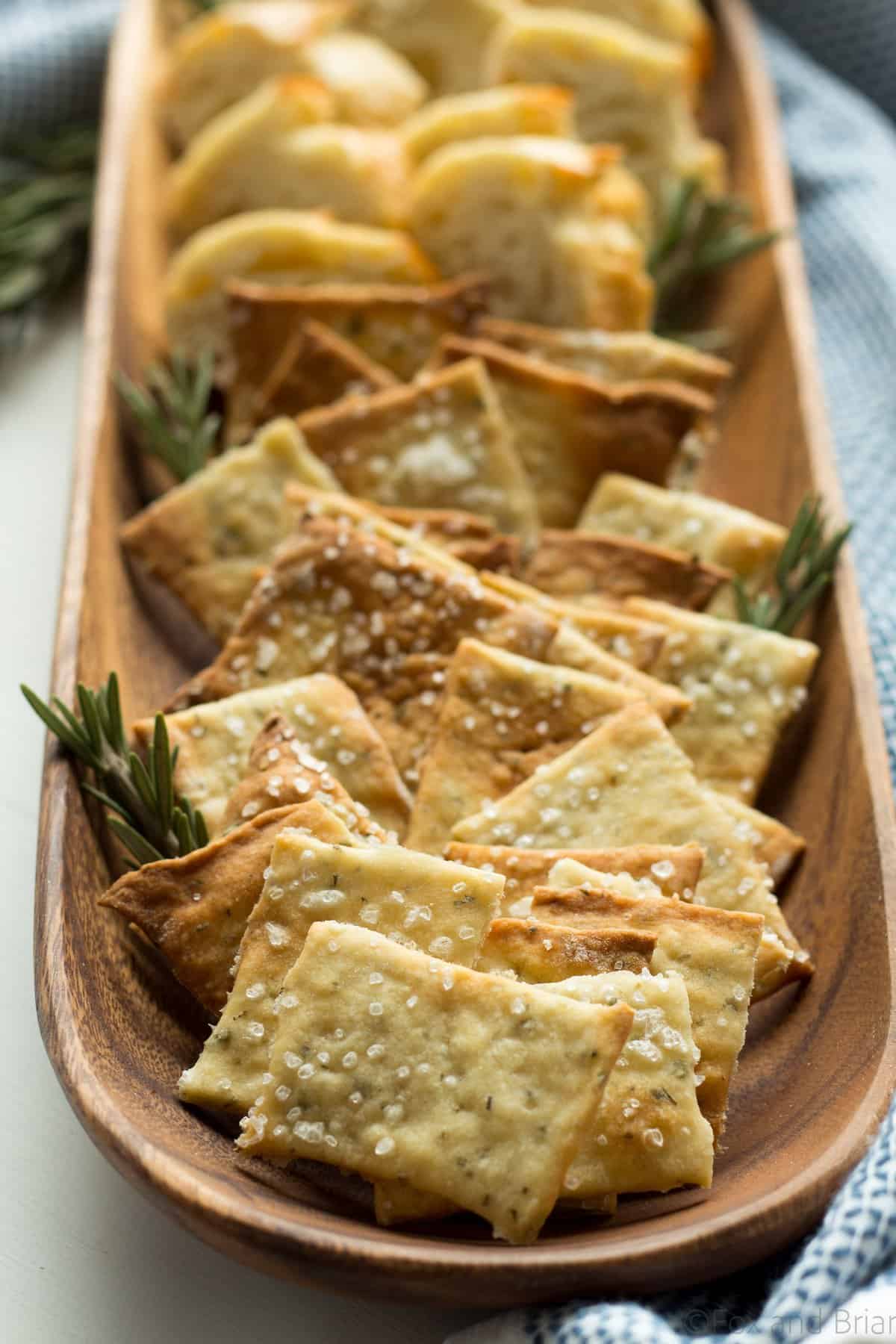 These homemade Rosemary Sea Salt Crackers are so easy to make, and so good!
12. Mini Pizza Dip Cups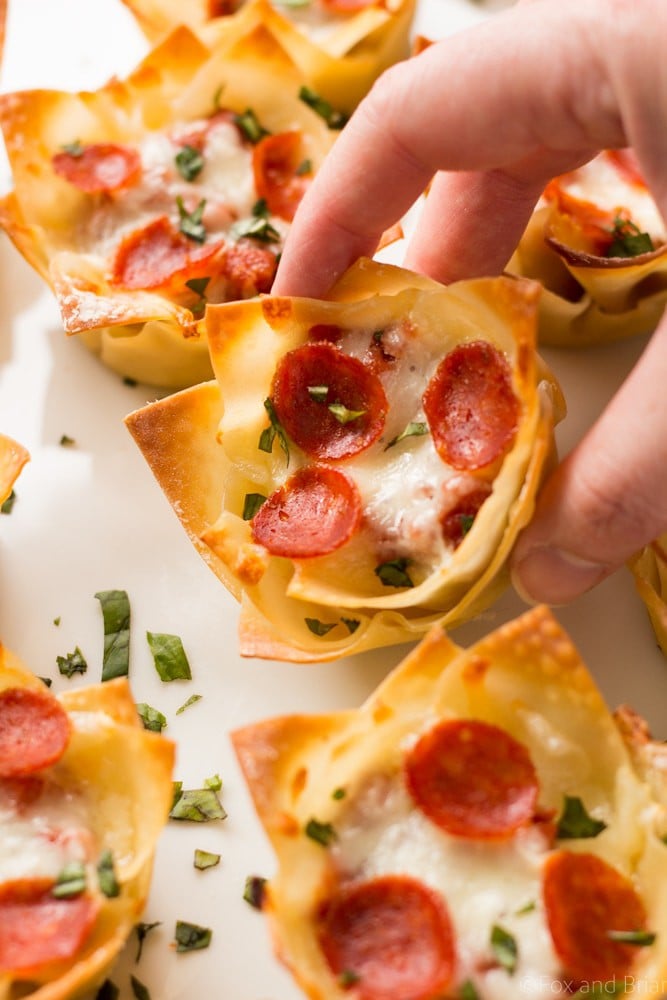 It's Pizza Dip!  In a crispy wonton shell!  The perfect bite sized appetizer, these Mini Pizza Dip Cups are cheesy and adorable!
11. Patatas Bravas
These Patatas Bravas are a personal favorite of mine.  They are baked, not fried, but still super crispy!  Have your own tapas night at home.
10. Shrimp and Chorizo Paella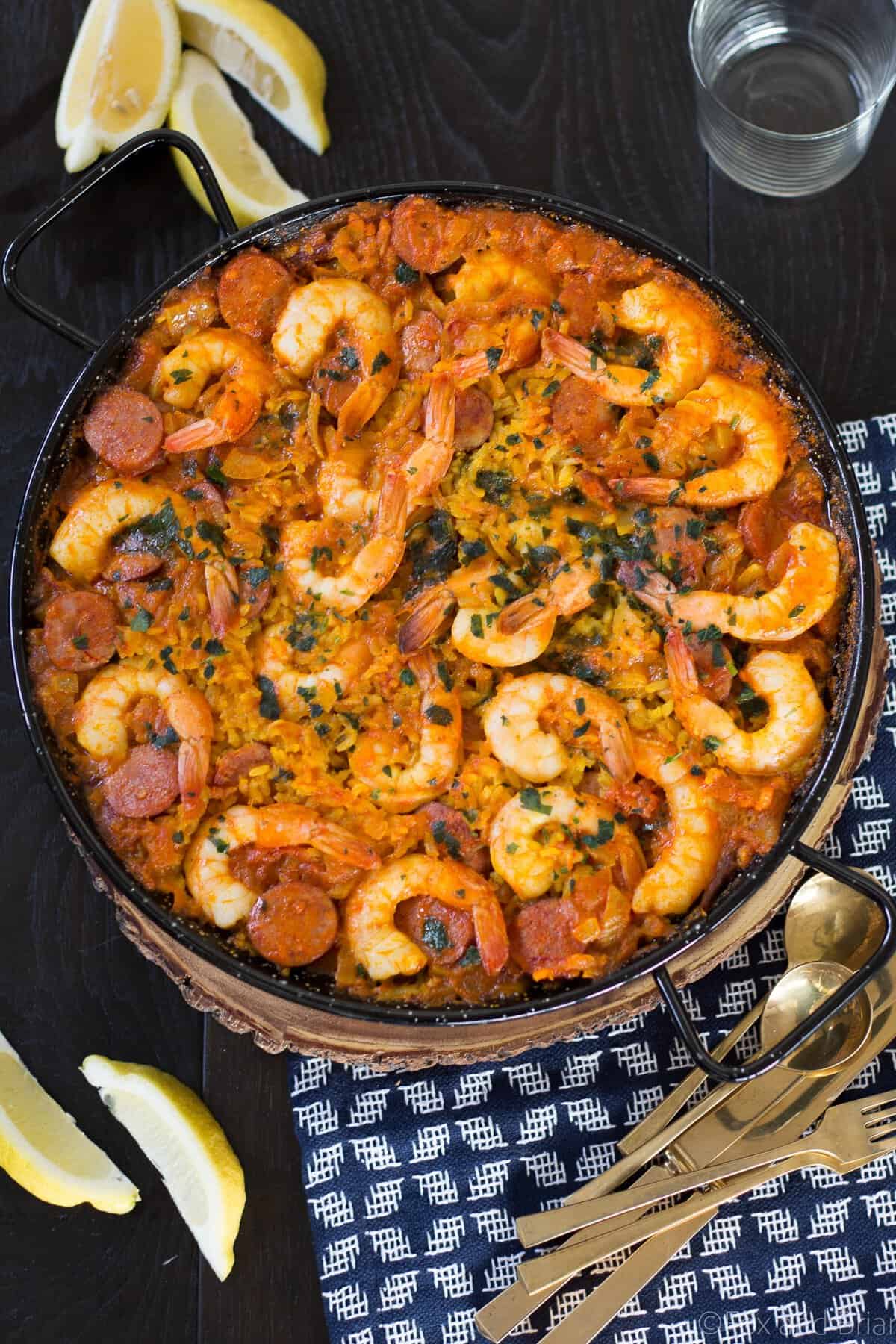 I am so happy this made the list, because this Shrimp and Chorizo Paella is a recipe I made over and over again until I felt like it was just right.
9. Berry Sangria Iced Tea (Starbucks Copycat!)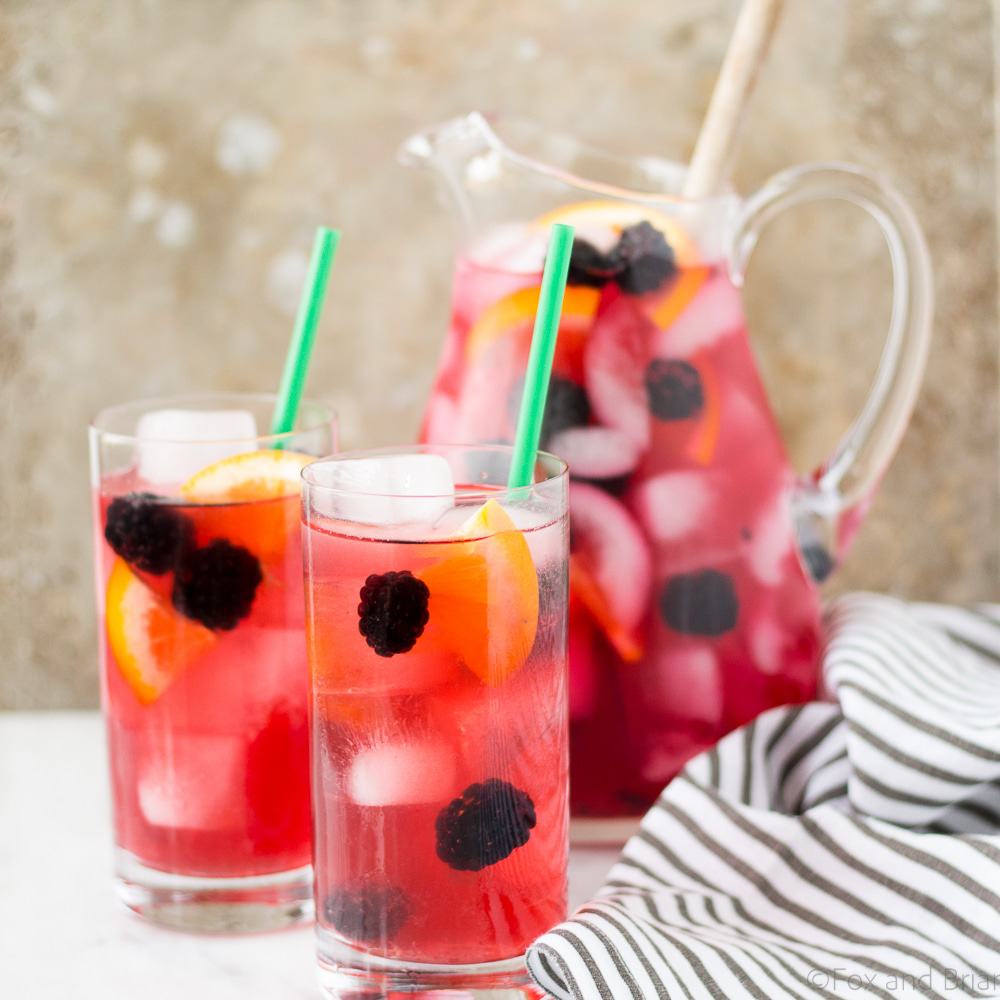 This recipe grew in popularity very quickly over the summer.  Apparently many of you were googling how to make Starbucks Berry Sangria Iced Tea at home!  I've heard back from quite a few of you who think it tastes just like the Starbucks version.
8. Soft Beer Pretzels with Beer Cheese Dip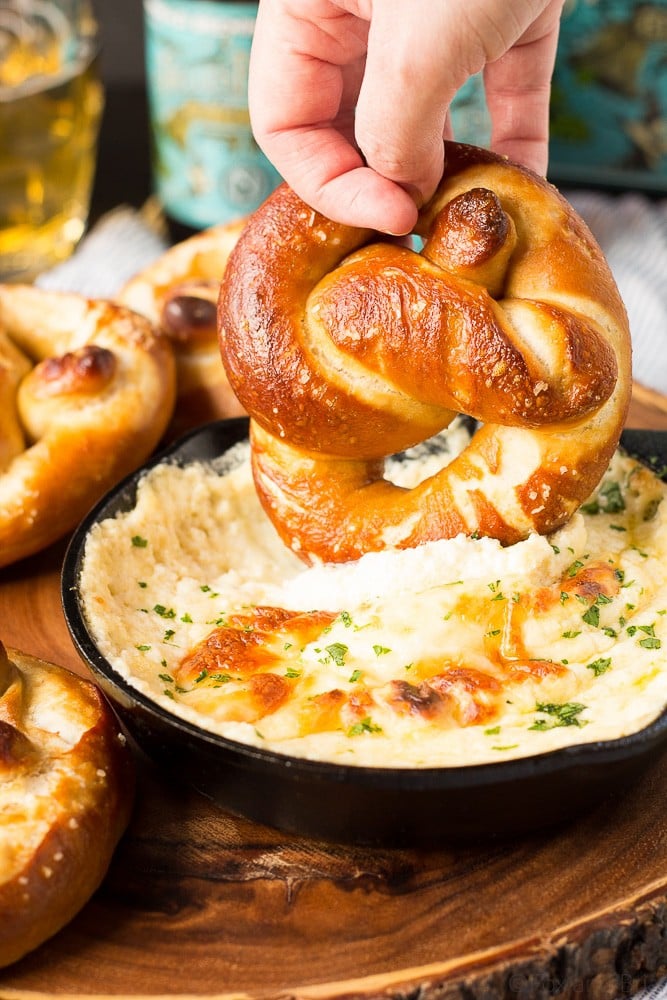 This recipe has been like a runaway train!  I only published it about a month ago and it has already become my third most pinned recipe of all time.  But Soft Beer Pretzels and Beer Cheese Dip, how can that NOT be a hit?
7. Cranberry Brie Mini Tarts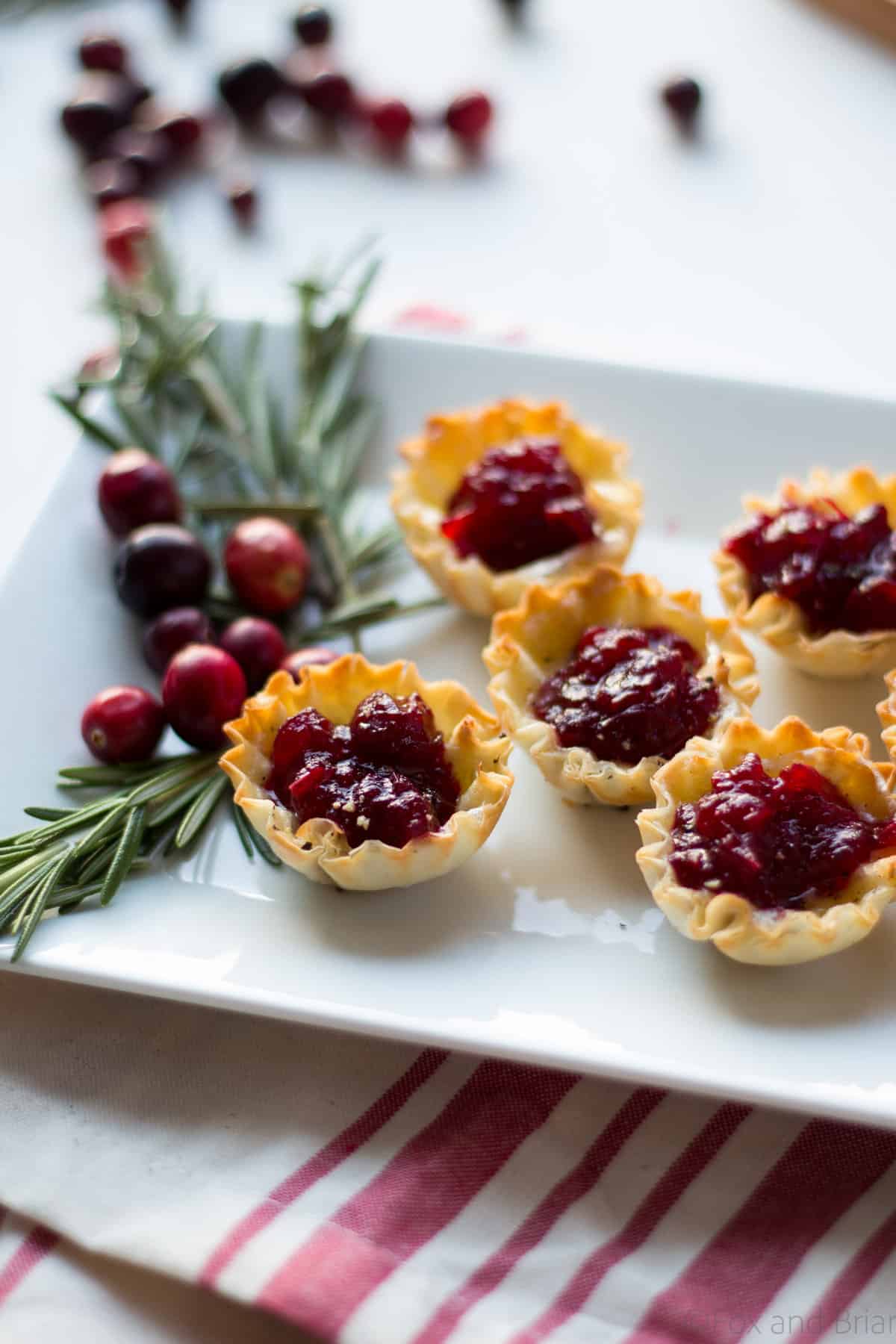 I love these easy Cranberry Brie Mini Tarts – only three ingredients and perfect for the holidays!
6. The Irish Mule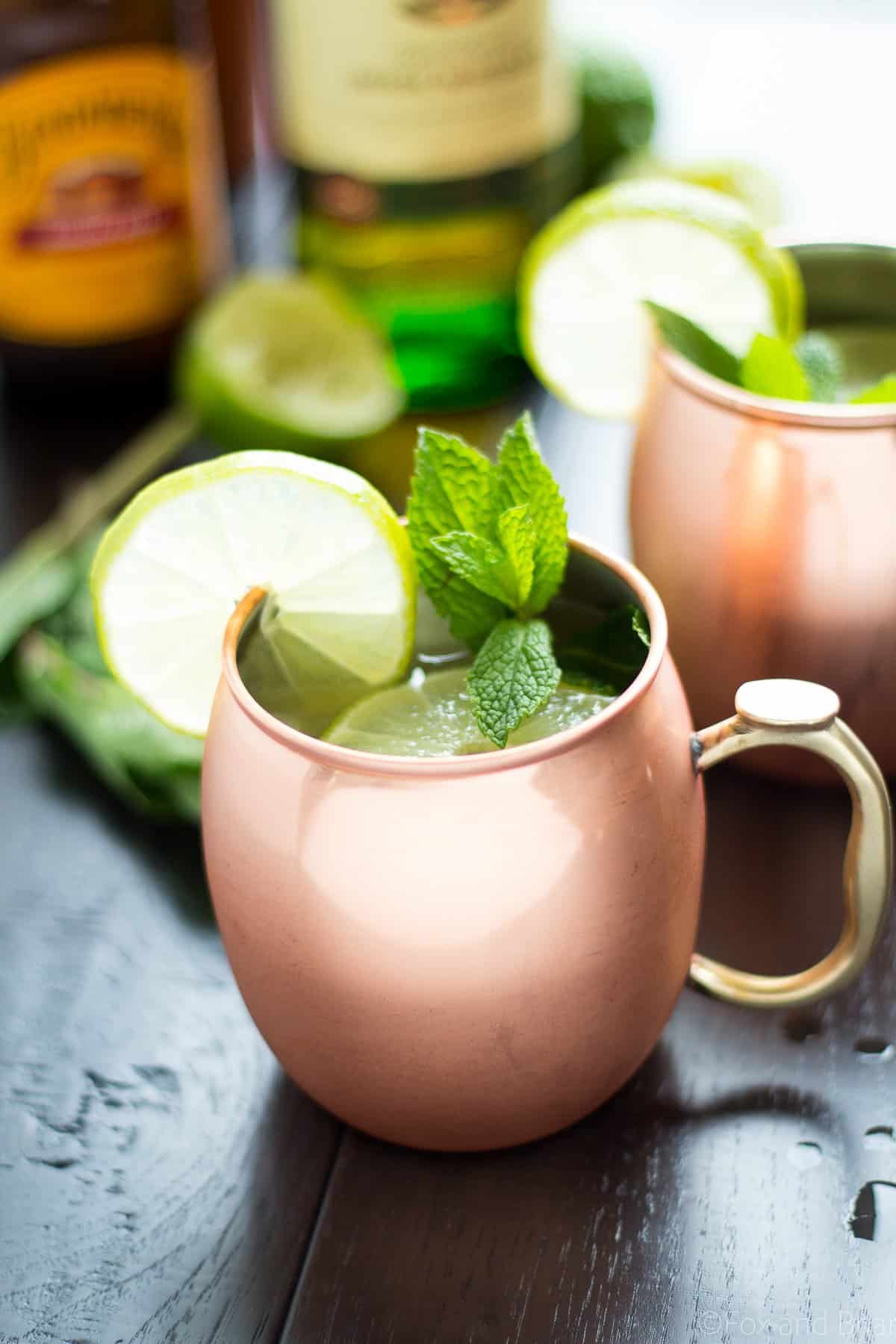 I made this Irish Mule for St. Patricks Day, and I was a bit surprised that it became the most popular cocktail on my site. I don't know why I was surprised, because what's not to love about ginger beer, lime juice and whiskey?  It even spawned a few variations including the Apple Cider Irish Mule, The Cranberry Irish Mule and the Pomegranate Irish Mule, and although all are delicious, none are quite as popular as the original.
5. Ginger Peanut Lettuce Wraps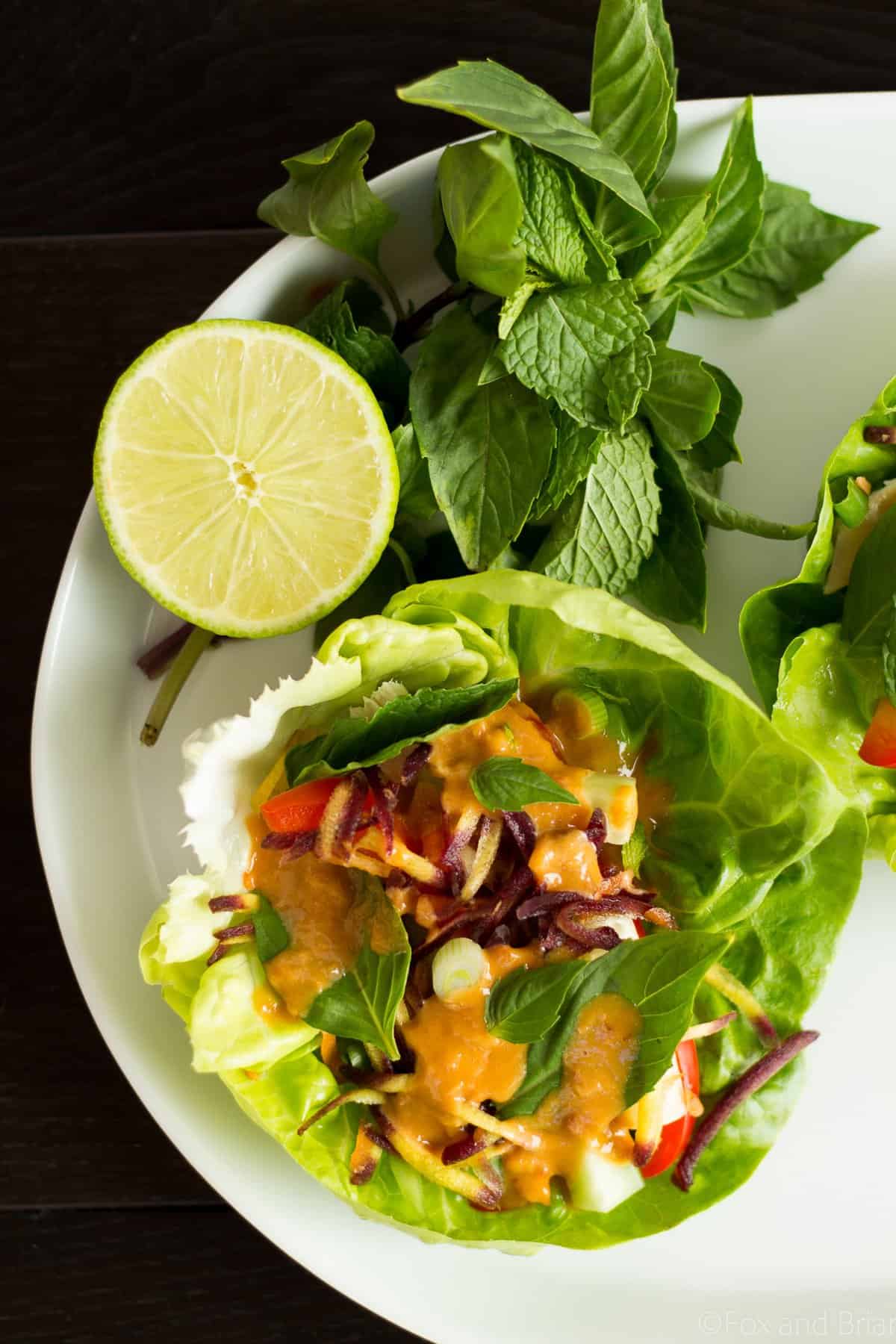 These Ginger Peanut Lettuce Wraps shot to popularity after being featured on Buzzfeed, and I'm glad they did!  These are super easy if you have leftover chicken or use a store bought rotisserie chicken.  Also I could drink the peanut sauce, no joke.
4. Easy Twenty Minute Classic Marinara Sauce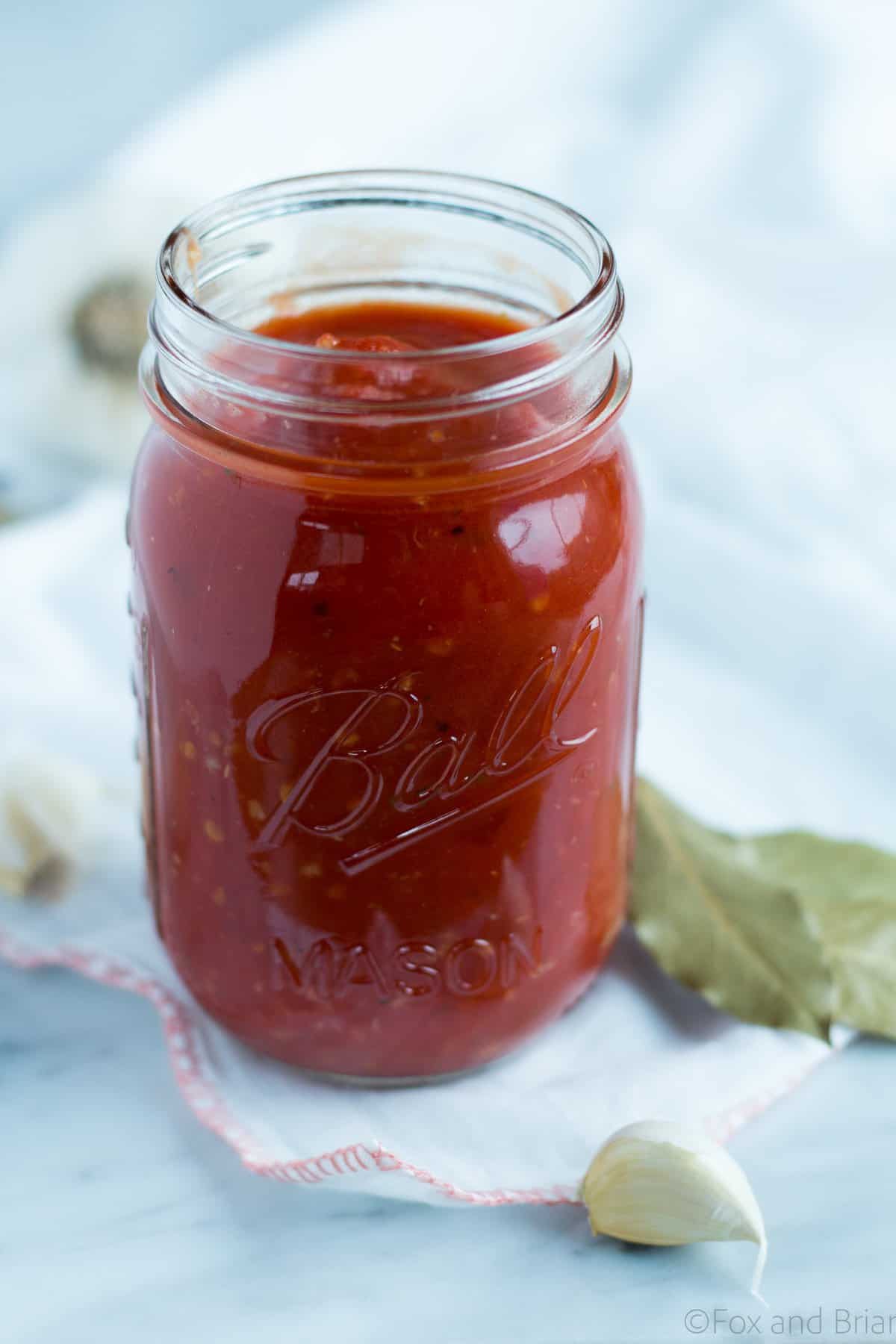 This Easy 20 Minute Marinara is probably the recipe that I make the most often in my house.  It is so fast and easy, not to mention delicious!  Perfect to use in the Mini Pizza Dip Cups or with my Gluten Free and Paleo Make Ahead Meatballs!
3. Easy Chicken Ramen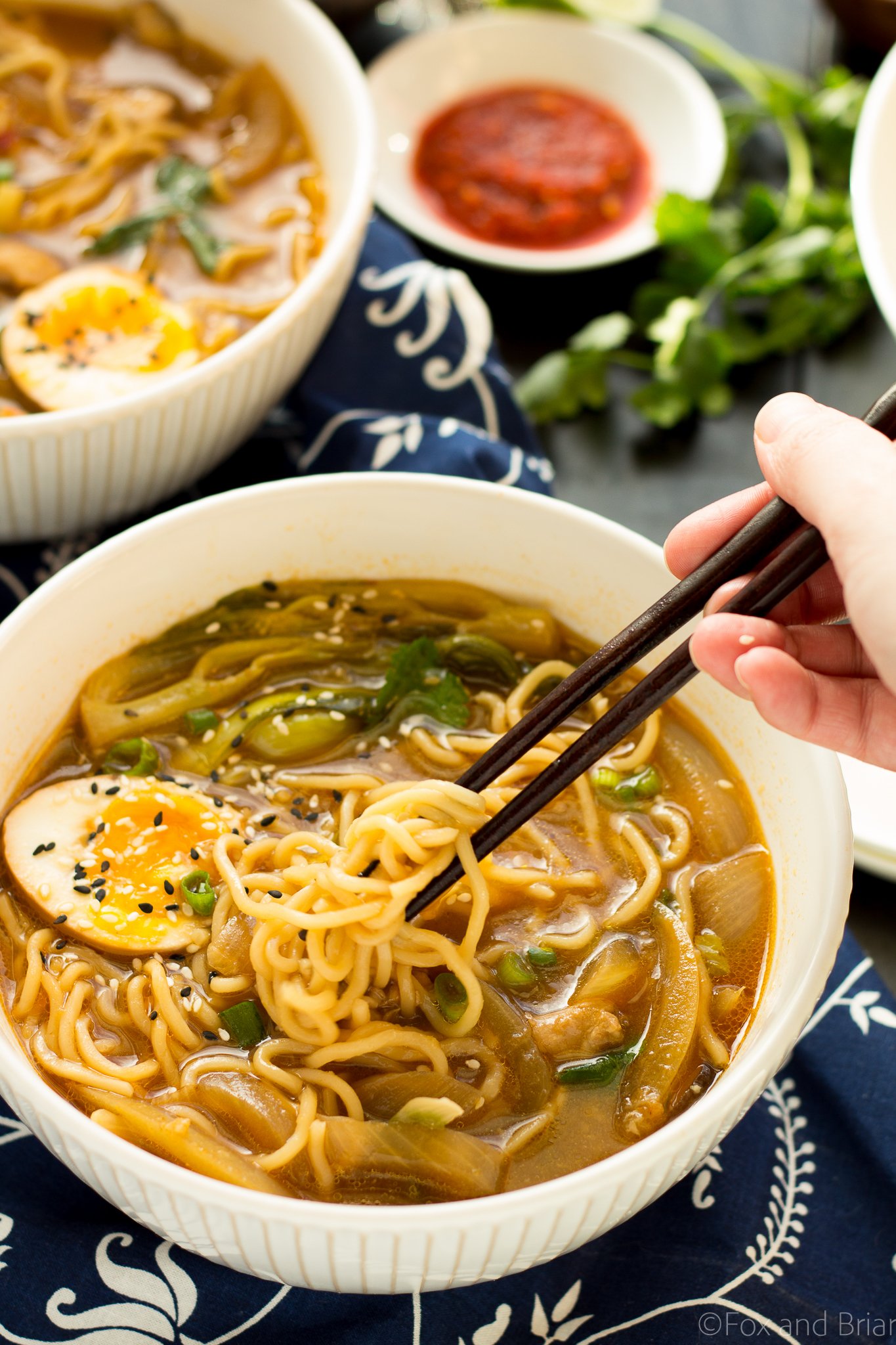 I TRY not to play favorites, but I think that this Easy Chicken Recipe might be my favorite recipe on Fox and Briar.  I worked on fine tuning this recipe so that it was super flavorful but still easy to make, using ingredients that can be found at the supermarket.  I hear lots of great feedback from my readers that you love it too!
2. Buffalo Chicken and Broccoli Bowls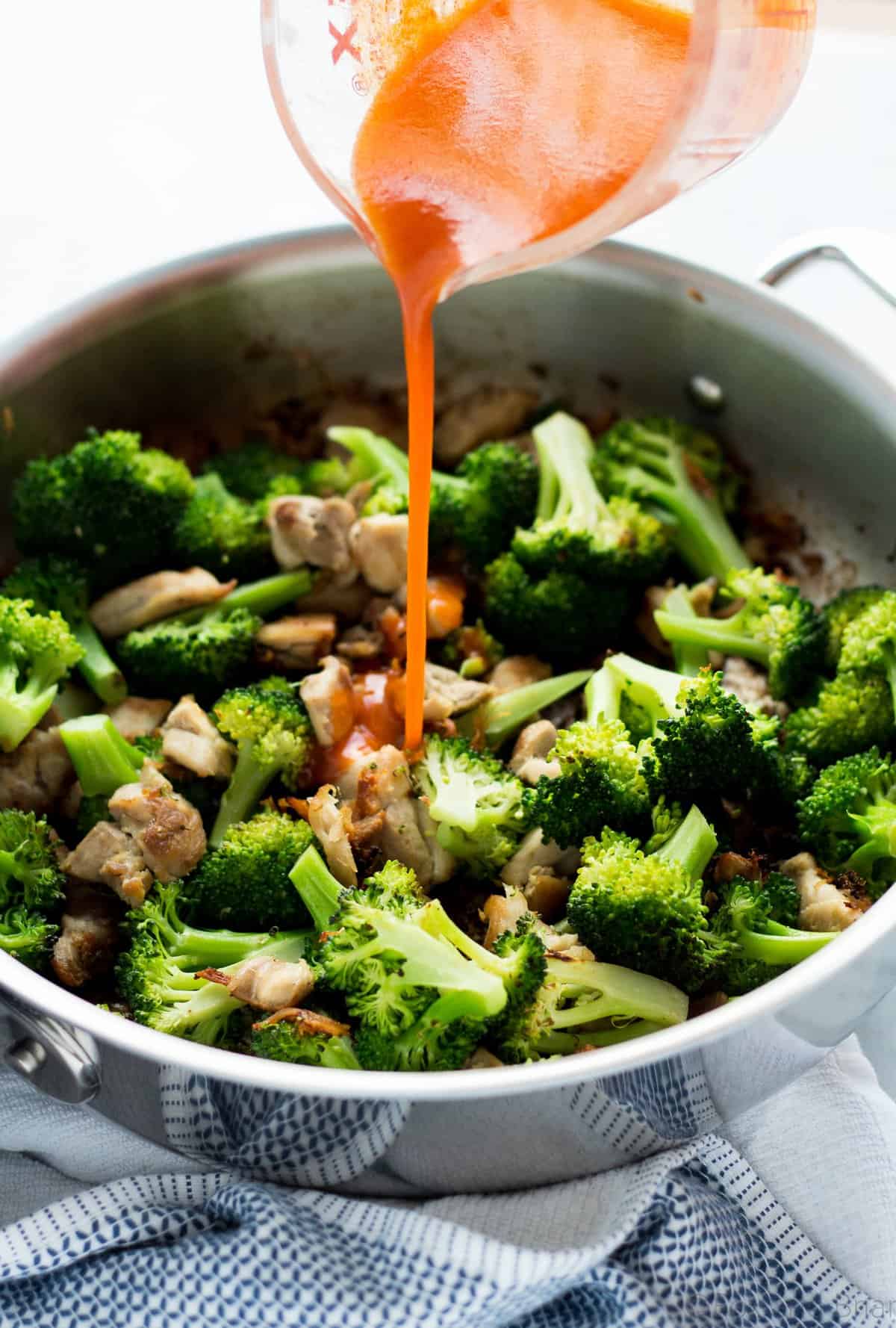 I created these Buffalo Chicken and Broccoli Bowls with Cauliflower Rice last January as a healthy and quick dinner.  It's paleo, Whole 30, gluten free and takes under half an hour to make, so I guess it is no surprise that it is coming in at number two on the list!
1. Chili Lime Shrimp Tacos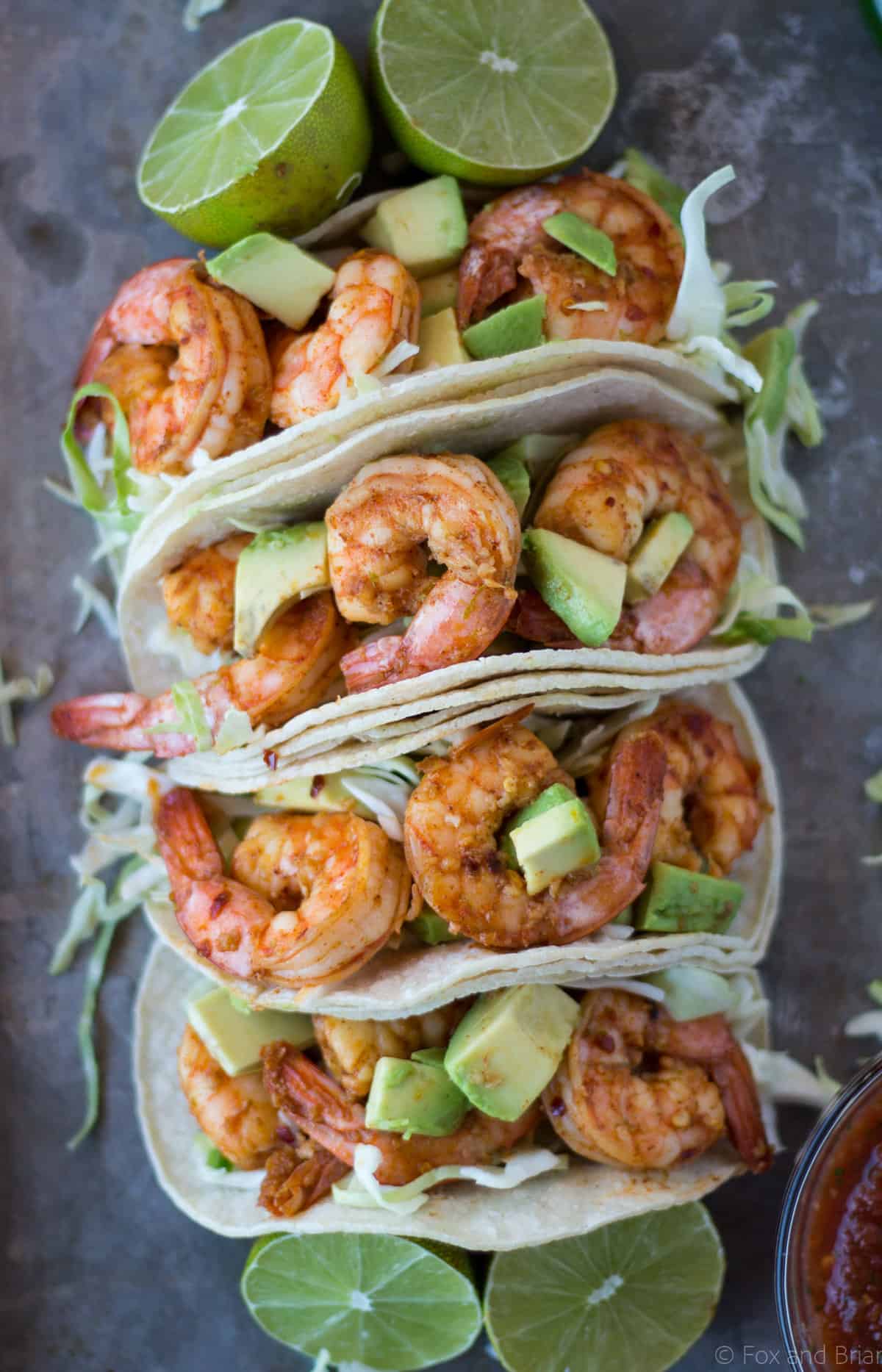 These Chili Lime Shrimp Tacos are far and away my most popular recipe of all time, and have been pinned on pinterest over 122K times. I love it when I hear back from a reader that they made it and loved it! We love these in our house as well.  They are so quick and easy and pack such a flavor punch.  Have you made them yet?
Thank you so much to each and every one of you for continuing to support Fox and Briar! Everytime you read a post, share it, pin it, leave a comment or a like, it really makes my day. I can't tell you how happy it makes me when I hear that someone has made and loved a recipe! So thank you for making 2016 a great year for me, and cheers to more joy in the new year!
Want to pin this post? Pin the image below!